Exterro: Breaking down Coronavirus data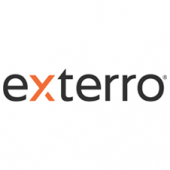 The COVID-19 pandemic has been raging for nearly five months now, and as infections continue to climb, so too does the legal liability of many businesses. To name just a few impacts, these increased risks have forced General Counsel to play a larger role in business decisions to help manage the Legal Governance, Risk, and Compliance (GRC) strategies; created new data types—and therefore new threats for e-discovery—for which organizations may not have had prior data retention strategies; and wreaked general havoc on organizations and their legal departments.
And then there's the direct litigation that COVID-19 has spurred, which Lex Machina has been tracking. Lex Machina found that from March through April, case filings involving coronavirus-related keywords had spiked and peaked in May, followed by a plateau in June.
Some industries have been more impacted than others. For example, new case filings from practice areas involving Contracts and Insurance, followed by Employment, Torts, and Securities, saw the highest increases. And for the remainder of 2020, Lex Machina says that litigation involving Torts, Securities, Consumer Protection, and Trademark filings are continuing to grow.
So for those interested in knowing exactly how damaging the impacts of COVID-19 litigation have been, along with specific industry analyses, take a look at Lex Machina's COVID-19 Litigation Tracker.
And for more COVID-19 information, including how to treat cyber risk, check out Gartner's report by clicking the link below, or our write-up on why it's important to track and consider these risks as they arise.