Essential guidelines for digitising your documents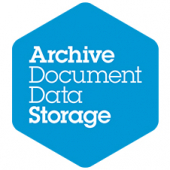 Every document scanning project needs a roadmap to ensure its success. Here are several guidelines to follow when digitising your documents:
Planning
Without a plan, a project scope can expand endlessly or fizzle out before the goal is reached. Know your workflow objectives, file activity levels, and retention requirements before you start scanning.
Your most active images will need to be easily accessible. Archival images should be stored in a file format that won't become obsolete. Draft a written plan that defines the scope of the project and resources needed to successfully convert your documents to images.
Preparation
Proper preparation of your hard copy documents is key. Every paper file needs to be sorted and organised. All staples, paperclips, and fasteners should be removed from multi-page files. Wrinkled and torn document pages must be flattened and repaired. A qualified document scanning provider can streamline this time-intensive process with highly skilled and trained scanning technicians who handle the tedious document preparation phase for you.
Scanning
Scanning isn't as simple as feeding documents into a scanner. Each file must be indexed with optical character recognition software (OCR) so it can be searched for and retrieved from a storage repository. If images are going to be transferred to an enterprise content management system (ECM) or electronic document management database, they should be converted into one of the following file formats:
Quality Control
Quality control is the glue that holds the document scanning process together. It ensures the correct implementation of each task, from beginning to end, and guarantees the final output meets the highest quality standards. Each image should be reviewed and compared to the original document. If the scanned output isn't readable, it needs to be resized, trimmed or re-scanned. Only after the final output is thoroughly checked, should images be transferred to portable media or a document management application.
Disposition
If your scanned images are replacing your paper records, the original hard copies should be disposed of securely. A scanning partner who offers file shredding services can securely shred your originals after scanning them. Scanning project complete! Remember to back up your digital images as part of your disaster recovery plan.
To ensure your document scanning is a success, follow the guidelines we've shared here.
Archive Document Data Storage (ADDS) provides record and information management solutions for businesses throughout London, Bristol, Bath, and Swindon.
Please contact the File Queen for a free consultation or further information filequeen@archivestorage.net.