DeltaView - What's different with Workshare Compare?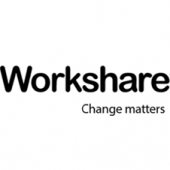 DeltaView - What's different in Workshare Compare?
After speaking with customers, we know the things that are most important to them are speed and accuracy. File comparison has got be seamless and smooth because client demands can be tough and review cycles lengthy. To be successful, technology can't act as a barrier, instead, it should underpin the drive for productivity.
We're in the business of file comparison, so let's see the differences in Workshare Compare today and how that compares with our plans for the future.
Selective Compare
Now, instead of having to compare a whole document, which might be pretty long and complex, you can select sections of text, images, tables and other content and run a comparison. The content doesn't need to come from a document - it could be changes to a paragraph that someone emailed you, or you might want to select text from a webpage to compare.
Still with the same lightning-fast comparison and accuracy, users can focus on the areas of a document that are a priority or that they know have altered, saving them time. The solution is just as effective in smaller places.
See more on Selective Compare here.
Supporting mobility
When you want to access content on the move, Workshare Compare provides an efficient document review process. Workshare's comparison technology is also the most widely embedded within leading document management and content management systems, including iManage Work 10, FileSite or DeskSite, Worldox, NetDocuments, HighQ, G Suite by Google Cloud, OpenText eDocs DM and Tikit P4W. With a seamless integration between the platforms professionals use each day and the tools they need to get their job done, Workshare and our partners are supporting mobility and greater productivity.
Everything changes but you
Workshare Compare is flexible, but what it won't do is change the original formatting of your document when other people review it. It can be exasperating when formatting changes are brought into a beautifully prepared document, so Workshare protects that.
It's also important to be able to focus on the changes that are most important in order to save time. We still have the best category views in the business, so it's easy to review key areas or subjects in a document and assess them for overall materiality.
Of course, accepting and rejecting changes is still as simple as ever, allowing for faster reviews, which is essential when numerous parties are involved in the process. For example, when viewing a DeltaView redline, you can apply agreed changes directly to the original version of the document, creating a clean new version. This new version can then easily be checked back into a Document Management System (DMS) integrated with Workshare Compare or shared directly from Word for wider review.
Changing status
Sometimes, what you take away is as important as what you leave in a document and even the smallest change can make a big difference. With this in mind, we took something out of Workshare Compare recently to save users valuable seconds.
Most Workshare users choose to save their redlines in Word or PDF formats. When they do that, they received an annoying pop up saying "Change status information can only be saved in a WDF" (Compare's own file format), which interrupted their workflow.
We've taken this away, so users will no longer get this interruption, or have any need to disable it - the warning message has been removed!
Hear from one of our Account Managers, Peter Musemeci on more of the small changes making a big difference to Workshare clients.
Supported environments
On the flip-side, sometimes when you can remove something from a document, and it's a misstep. We've reintroduced support for IBM Notes (formerly known as Lotus Notes). While most of our clients use Outlook for email, we have some significant clients using IBM Notes who what to upgrade to Workshare 9.5 for the best experience possible. Now, they can and we're excited about that! We have certified against IBM Notes 9.0.1 FP7, FP8, and FP9.
iManage Work10 and OpenText eDocs DM 16.2 are the latest additions to our supported environments for Workshare 9.5. You can get a full list of all the supported environments here.
Change matters
Every change matters in an important document, and change matters when you're in the business of document comparison. We're not done innovating in 2018 yet, there is plenty more to come, but if you have any special requests, for example, if there's a difference we could make to Workshare 9.5 you can't see today - we'd love to hear from you!