Data protection law basics – 10 things your legal firm should look out for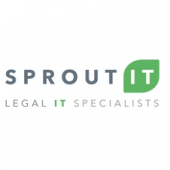 Solicitors' practices and barristers' chambers' databases, by the very nature of what they do, contain highly sensitive information of a very personal nature on the lives of thousands of clients that must be protected at all times regardless of the regulatory environment.
Underpinning every relationship with a client is the belief that their information and their dealings are completely confidential and that information is only shared with those who absolutely need to know.
For the year or so prior to the introduction of GDPR, there was a lot of understandable anxiety in practices and chambers about the impact that the new regulations would have on working practices, secure sharing of information, and what constituted "compliant data". Two months on from GDPR becoming law, there has been surprisingly little written or said about it since in printed and online trade publications.