Cyber security - technology is ever evolving and so are the risks associated with its use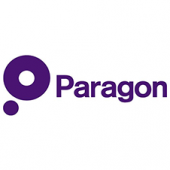 Cybercrime is not new; the first cyber-attack was reported over 20 years ago. However, it is still perceived as an emerging risk.
Technology is ever evolving and so are the risks associated with its use. The government has listed cybercrime as a top tier risk to our national security but we should not think that this issue only affects large institutions. The legal profession among other industry sectors are increasingly falling victim of cybercrime.
Law firms are regarded by many cyber criminals as being a "soft" target - not only for cyber fraud but also as a gateway in to commercial clients, many of whom may have IT defences far more sophisticated than those possessed by the law firms who represent them.
Cyber security does not, however, have to be all about an expensive technological system. Often, it is the people within the firm that can present the greatest risk. However, simple procedures and safe practices can be sufficient to ensure that mistakes are not made that allow hackers and cyber criminals access to the firm's more sensitive data.
Cybercrime and data protect has been created to indemnify and assist law firms following a cyber-incident. We have included a breach response team as standard to ensure that experts are there to assist our clients in the event of a breach and ensure they comply with notification and regulatory requirements.
It is essential that experts immediately respond following a cyber-event. Our incident/claim notification process is simple and is available 24 hours a day. DAC Beachcroft will triage your notification and liaise with the relevant breach team to ensure your issue is dealt with in an efficient and attentive manner.
Instruction of the breach team provides you with the specialist support of network security experts, privacy breach coaches, public relations, computer emergency response and recovery teams and legal experts following an incident. Our policy has been underwritten to protect the law firm and its staff, covering your firm's liability and the cost of remediation. Client monies and third party financial loss will be indemnified by the professional indemnity afforded to the practice. The professional indemnity policy will give the firm and its staff little or no first party protection. Our business interruption will also pay for lost profit and fee income including success fees that would have been earned by the firm had a client not terminated instruction as a result of a cyber-incident.
Cybercrime and data protect information and technical resources can assist you in the prevention of network and privacy losses. We will support firms with the creation and implementation of cyber-security policies and provide training to all staff. You will also receive news and updates relating to cyber-risk and mitigation measures.