Covid-19 forcing GC to play a larger role in business decisions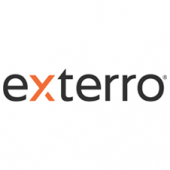 The novel coronavirus pandemic has created new challenges for legal departments everywhere - and now, seemingly no decision that a business makes can go without the advice of their General Counsel. "We're being thrust into every decision," says Tim Hirsch, General Counsel for clothing-service company CaaStle, as the business continues to navigate the murky legal waters surrounding opening up distribution centers and finding safe, secure ways to handle employee health information.
In this respect, Hirsch says, nearly every decision the company makes is now a legal decision.
In an interview with Corporate Counsel, Hirsch sat down to discuss the challenges his team is facing during the pandemic, and how he's finding that his role as General Counsel is stretching beyond the limits of the Legal department, as he believes that he's "a member of the management team first, and an attorney second."
This is a common refrain we hear from GCs and CLOs across industries. In Exterro's State of E-Discovery 2020 report, we found that many heads of Legal Departments share a similar view.
A key to managing these new sets of challenges lies in the technology that an enterprises chooses to utilize. Many of the Legal Governance, Risk, and Compliance challenges that organizations are facing today can be handled through breaking down organizational silos, automating processes to ensure efficiency, and holistic approaches to data management.
And for more information about how COVID-19 is affecting the legal industry, check out our free COVID-19 E-Discovery Impact Report.