Stratia Cyber: Mitigating against malicious software and ransomware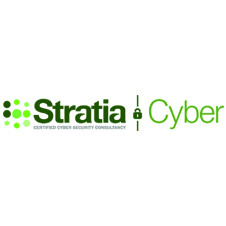 Ransomware attacks are now a fact of life and are on the increase. According to the Beazley Breach Briefing, small to medium sized businesses are at the largest risk. In February this year five law practices in the USA were targeted by cyber criminals behind the Maze ransomware attacks, so it is timely that the National Centre for Cyber Security (NCSC) have issued new guidance on how to reduce the impact of a malicious software attack to businesses. This guidance updates the information provided in the 2018 NCSC/The Law Society report into "The cyber threat to UK legal sector".
The guidance gives 4 tips to mitigate these attacks:
Tip 1 Make regular backups
Tip 2 Prevent malware from being delivered to devices
Tip 3 Prevent malware from running on devices
Tip 4 Limit the impact of infection and enable rapid response
Four tips sound simple enough but each is multi-faceted and to implement pragmatically requires careful planning and expert advice.
These actions take time, resources and effort which nevertheless far outweigh the remediation and recuperative actions of having to recover services as well as the potential business and reputational damage of such an attack. From the latest UK Government Breach report it states that the average sum to recover from a security incident is £9000, however this does not take into account any reputational damage.
Stratia Cyber is one of a handful of companies that has been independently assured by the NCSC to provide cyber security advice and guidance in the United Kingdom and can assist in the planning and implementation.
The NCSC is part of GCHQ and it supports the most critical organisations in the UK, the wider public sector, industry, SMEs and the general public. It is also responsible for providing good practice guidance and incident response.
As an NCSC Assured Service Provider, Stratia Cyber is best placed to provide strategic, as well as timely, tactical advice on how to implement these 4 tips to ensure your domain is as secure as it can be. That's why we have clients such as HMG; including the Home Office, MoJ, MoD and DWP, as well as enterprise businesses such as Eon, Cisco, EDF & the NHS.