Quill's timely cybersecurity guidance for law firms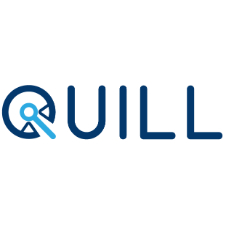 Cybercrime is a hot topic which continues to dominate the legal and national press. Headline news from the last week alone has revealed the Panama Papers debacle leaking 11.5 million confidential legal documents, and reported 48 hacking attacks on elite law firms by cybercriminals seeking secret information on top deals such as mergers and acquisitions.
Another leading story announced successful cyber raids on legal practices to the tune of £48 million over the past 18 months, and warned of more comprehensive checks and higher premiums from indemnity insurers as a result of these irrecoverable losses.
The Solicitors Regulation Authority is toughening up too. The industry regulator has told legal professionals to assess current systems and adopt stringent cybersecurity processes.
Knowing where to begin's half the battle. Quill Pinpoint's new cybersecurity-themed Readit newsletter's a great place to start.
The Spring/Summer 2016 Readit is packed full of easy-to-implement advice on internal measures to reduce cyber risks in a guest-written article by the IT Farm, as well as software user tips on strengthening desktop security and safely publishing case files to clients.
To download Readit, please visit www.quill.co.uk/newsletter. To discuss cybersecurity requirements and governance with the Quill team, please call 0845 226 2587 or email info@quill.co.uk.