Quill has released tips to keep your firm safe from fraud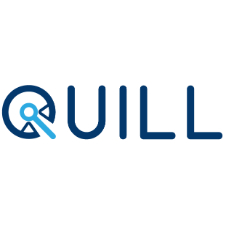 Our latest top tips guidance has been published. Titled 'Top tips on combatting fraud', this new instalment follows on nicely from our recent, similar-themed 'Ten top tips on desktop security'.
The reason for the continuing focus on the subject of cybercrime is obvious... it's a hot topic that's making repeated headline news in the legal and national press as businesses find themselves caught unawares by cyber (and other) criminals.
In fact, a news release issued by the Solicitors Regulation Authority only last month instructs law firms to treat cybersecurity as a 'serious priority' and warns that it'll take action where practices are not proactive.
Clearly then, it's time to do what's necessary to become cybersecure and our guidance shows you how. It's stock full of timely hints on how to tighten your defences, ranging from being on the lookout for outside-of-the-norm behaviour and requests for monies to evaluating your IT systems and suppliers.