NetDocuments goes live with public cloud service status pages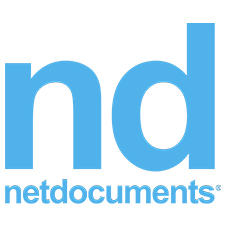 NetDocuments, the leading secure cloud-based content management platform for law firms and corporate legal and compliance departments, today announced the availability of live and publically available cloud service status pages across its U.S., European and Australian global regions. These new sites are the result of significant efforts to bring live, relevant information directly to NetDocuments customers regarding the health and performance of the global cloud platform. The service status pages are an integral part of NetDocuments' ongoing effort to improve transparency and build user trust in its cloud services.
The services status pages show platform responsiveness, total transaction volume, overall availability and also include historical uptime and service outages. All future, real-time, service status postings will occur via the new status pages and NetDocuments customers are encouraged to subscribe to service announcements on their respective geographic service page.
The European Service Status (eu.netdocuments.com), can be viewed here.
"These service status pages are awesome. I applaud NetDocuments' commitment to transparency which is absolutely critical with any cloud service," stated Justin Hectus, CIO/CISO, Keesal, Young & Logan and NetDocuments customer. "The firm leverages a variety of cloud vendors but only a handful maintain a public 'trust' service status site. It's very encouraging to see NetDocuments proactively offer up this level of cloud service transparency and accountability. This is definitely something we would consider sharing with our clients as well."
An internal analysis of 65 legal cloud content service providers revealed that only 39% maintain public service status pages, while 61% currently do not share their status via similar trust sites.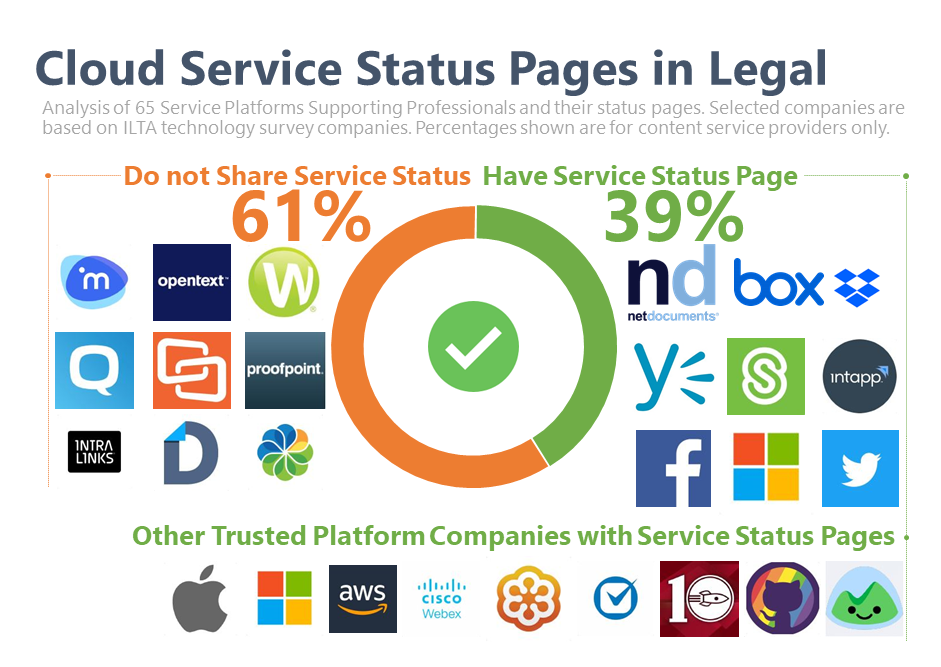 "Gone are the days when service availability was something you didn't discuss," stated Bobby Tindel, Sr. Vice President of Global Support and Service Delivery. "Leading cloud platforms have public status pages and we are extremely proud to now provide customers with full, live access to NetDocuments' regional service status."
NetDocuments CEO Josh Baxter added: "NetDocuments is in the business of trust and transparency. We manage billions of documents across nearly 2,500 global customers and securely store and deliver cloud-based content management services 365 days, 24 hours a day. Customers, regardless of firm or company size, geography or complexity, expect transparency and honesty, especially when it comes to their cloud providers."
For more information and related graphics about the NetDocuments status pages, please visit: https://www.netdocuments.com/en-us/blog/service-provider-status-pages/