Lewis Silkin Deploys IntApp Open to Streamline New Business Intake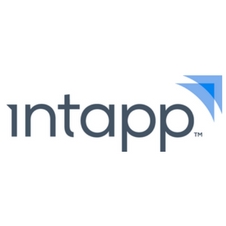 IntApp, Inc., provider of innovative software products that enable law firms to thrive in an increasingly competitive marketplace, today announced that Lewis Silkin, a full-service commercial firm based in London, has deployed IntApp Open as part of a strategic initiative to streamline new client review and accelerate new matter inception.
"We implemented our first IntApp product, Time Builder, two years ago and found IntApp great to work with – they are open, collaborative and highly responsive," said Jan Durant, Director of IT & Operations, Lewis Silkin, LLP. "IntApp products are first-rate – clever technology, slick user interface and straightforward delivery. Quite simply, IntApp is one of my favourite suppliers."
Lewis Silkin partnered with IntApp on its new business acceptance initiative in 2012, joining an industry advisory consortium focused on identifying industry trends, responding to industry requirements and shaping an industry-changing approach to client and matter intake.
The Need for Fast, Flexible, Frictionless New Business Intake
Today, multiple market trends are putting new pressures on law firms to transform the way they evaluate and engage new business. These include clients with increasing service expectations, and a risk landscape with evolving regulatory rules, compliance requirements and professional standards. In response, firms are looking to increase the sophistication, efficiency and agility of their intake processes to better align client selection and terms of business with overall strategy, service models and internal policies.
Remaining competitive in this challenging environment requires a simplified, refined and innovative approach to new business inception. This innovation must address not only how intake processes are designed and executed, but also how they are updated and adapted over time in response to changing needs, how individuals interact with the software used to administer them, and how the entire system enables management of the complete client engagement and matter lifecycle. In short, inception must evolve.
IntApp Open – Intelligence Applied
IntApp Open is a true new business intake application. It doesn't require firms to wrestle with development tools like Visual Studio and Windows Workflow, or write a single line of custom code. It doesn't complicate process design and management by requiring the use of Visio, SharePoint or other third-party tools or plug-ins. And it doesn't rely on a vendor services model that backs promises of "templates" and "ease of use" with a consulting team eager to design, build and bill for custom development and change orders (both during initial implementation and throughout the life of the project).
Instead, IntApp took a fresh approach, designed to promote immediate customer self-service and long term customer success.
IntApp Open replaces conventional "build it yourself" workflow software with an application specifically designed to streamline how new clients are evaluated and new matters are created. IntApp Open offers an intuitive, audience-specific user experience, tuned for management, lawyer, IT and risk stakeholders. The product can be deployed quickly, and is easy to configure and adapt over time without engaging external consulting services.
IntApp Open offers unique features, including a flexible business rules engine that enables effective management of practice-specific matter evaluation procedures as well as conflicts clearance practices that may be centralized, distributed among lawyers and practice heads, or both, depending on firm preferences.
The product also includes an integrated question library that provides visibility into the practices, standards and insights developed by industry peers. And it delivers unique value for IT, with an architecture that simplifies change management, data integration and system automation.
"We're delighted to see the continuing adoption of IntApp Open by the legal community and are particularly pleased to highlight our collaboration with Lewis Silkin, an acknowledged IT innovator," said Kaye Sycamore, UK Managing Director, IntApp. "Jan Durant has time and time again demonstrated a knack for identifying emerging trends and responding with winning technology approaches that deliver significant value and competitive advantage for her firm."