Huron Consulting Group expands Huron Legal digital forensics services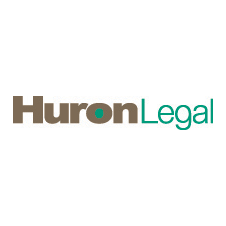 Huron Consulting Group expands Huron Legal digital forensics services to help companies investigate and remediate cyber security breaches
Huron Consulting Group, a leading provider of business consulting services, has announced the launch of Huron Legal's cyber security incident response offering to help companies that have experienced network data breaches. Huron Legal immediately assists in the incident investigation, identifies compromised data and aids in remediation steps.
"Data breach concerns have intensified for companies in recent months," said Bob Rowe, executive vice president, Huron Legal. "Threats stem from both internal and external sources. Perpetrators are using constantly evolving and complex methods to breach systems. Our experts can provide immediate incidence response, along with digital forensics, to help clients identify compromised data and develop plans to resolve the situation quickly and effectively."
When data breaches occur, Huron Legal responds on site within 24 hours to assess the scope of damage and locate points of entry to determine the source of the attack. Huron Legal effectively collaborates with law enforcement to supplement investigations, and goes further to assess financial and reputational damage by developing action plans to mitigate both. Once breaches are remedied, Huron Legal works with its clients to develop incident response plans to reduce the risk of future attacks.
"Our team has experience working side by side with corporations and government agencies during these investigations," said Chris Salsberry, senior director, Huron Legal. "We work not only on identification and remediation, but also on damage assessment and, if necessary, interface with companies as they prepare to brief their board of directors on these matters."
In addition to the cyber security offering, Huron Legal's digital forensics services also include: data management; data security assessment; and incident response plan development and assessment.