Exterro's e-discovery & privacy breakdown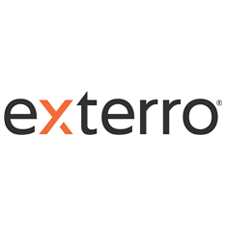 The evolution in global data protection and privacy regulations has meant that the e-discovery industry needs to continue to step forward in order to keep up to date with regulatory and compliance duties.
On the opposite side of the coin, internal organisational pressures resulting from the need to reduce costs and improve efficiencies—partly due to the impact of COVID-19 on business—is forcing the e-discovery function to adapt and increase its value to the enterprise. More processes are moving in-house and in doing so, more uses are being discovered that e-discovery is perfectly suited to.
We're seeing a big focus on information governance in a new way. E-discovery professionals are already seeing the scope of their duties expand into other areas including, data privacy and information governance. E-discovery people, processes, and technologies are built around data. If the use cases for these resources can continue to increase, taking on more responsibilities and becoming more valuable to the organisation, then both these internal and external forces will continue to expand the role of the e-discovery professional.
The e-discovery professional could become a central figure in the organisation's Legal Governance, Risk and Compliance (GRC) landscape. It appears to be a good bet that they will, too: they are already well placed, with the skills to do so.
Exterro recently teamed up with ACEDS to explore:
The convergence of e-discovery, data privacy and information governance
The importance of a robust data inventory/data mapping
Taking a holistic approach to Legal GRC challenges
The hour-long webinar included industry veteran Jonathan Maas (Managing Director at The Maas Consulting Group), Jim Mittenthal (Vice President, Solutions Architect at Stroz Friedberg, an Aon company) and Greg Wildisen (Founder and Director at Panoram). Follow the link to watch the webinar replay from the Exterro website!