Databarracks recognised as a Niche Player in Gartner's 2015 Magic Quadrant for Disaster Recovery as a service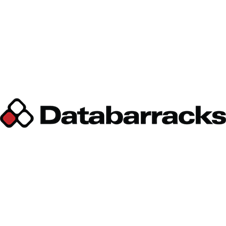 London-based provider Databarracks has been recognised in Gartner's Magic Quadrant for Disaster Recovery as a Service, released April 21, 2015. Gartner, Inc., a leading IT research and advisory firm, has positioned Databarracks furthest along the "Completeness of Vision" axis in the Niche Players quadrant.
Peter Groucutt, managing director at Databarracks, commented on the announcement:
"We're thrilled to be included in Gartner's Magic Quadrant for Disaster Recovery as a Service. We feel to be recognised as a niche player in the global market is a testament to our success.
"Technology is only half of what it takes to deliver effective disaster recovery – for it to really work it has to be backed up by expert support. We pride ourselves on not letting our continued growth affect the personal relationships we have with each of our customers – it's great to receive positive feedback for that.
Databarracks was also recognised in the report for its "strong sector-based knowledge when serving the legal vertical". Groucutt continues:
"The legal sector has always been a strong early adopter of cloud services, and disaster recovery has been no exception. We were early to the market and coined the term Virtual Disaster Recovery. In the last two years there has been a surge in interest in cloud based DR. DRaaS is so significant because firms can reduce their costs and improve their recovery compared with traditional disaster recovery services.
"Organisations don't want the expense of running secondary data centres purely for disaster recovery. With DRaaS, they get the flexibility of cloud computing combined with recovery experts they can rely on to get them up and running again in the event of a disaster."
Gartner evaluates and scores providers based on their ability to execute and their completeness of vision. Groucutt is especially proud of his organisation's position due to its relative size within the market:
"Compared to a lot of our competitors in the disaster recovery area, we're considered a fairly small organisation. As a UK-only provider, we are ecstatic to be recognised in a report that is so globally revered. We believe that being recognised alongside such big, global providers is proof that our hard work is paying off."
To get a copy of Gartner's Magic Quadrant for Disaster Recovery, go to the Databarracks website here.