CTS supports Wilson Nesbitt in achieving cyber essentials plus accreditation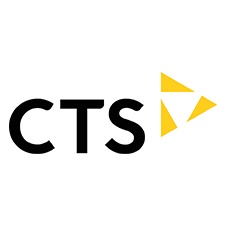 CTS is delighted to confirm that their client, Wilson Nesbitt, has been awarded the Government approved Cyber Essentials Plus accreditation. Established in 1948, Wilson Nesbitt is a Northern Ireland law firm with offices in Belfast and Bangor, providing professional legal services to businesses, lenders and private individuals across a range of legal issues. CTS played an integral part in supporting the firm in achieving this endorsement, which certifies that Wilson Nesbitt is secure from cyber threats and other online attacks, protecting both their client data and their firm's reputation.
New research suggests that cyber-attacks increased by 140% in Northern Ireland and the rest of the UK last year, with malware attacks representing the most common form of breach. Protecting against all kinds of common Internet-based threats from hacking to malicious emails, Cyber Essentials and Cyber Essentials Plus are government-backed schemes which allow businesses to show that cyber security is important to them; being certified shows that they are secure from the threat of attacks, protecting the data of their clients and themselves.
In order to achieve the certification, Wilson Nesbitt called on CTS as their IT partner to assist with the process. CTS' expert team were tasked with responding to a demanding series of cyber security assessments, including Firewall Security, user access control, patch management, password complexity and more.
The CTS team carried out an independent assessment to ensure that Wilson Nesbitt's IT environment could meet the demanding standards of Cyber Essentials Plus. Once this project was complete, it was verified by an independent certification body and the Cyber Essentials Plus certification was awarded.
Adele Summers, IT Director explained "We are constantly working to improve the firm's information security measures and place the highest importance on protecting the vast amount of confidential data we handle on a daily basis. The support we received from CTS was invaluable during the assessment process and we are delighted to have been awarded Cyber Essentials Plus certification – it demonstrates the firm's commitment to reducing the threat of cyber security attacks."
Natasha Adamson, the partner in charge of the Lender Services department at the firm commented "We are delighted that we have become one of the first law firms to achieve this accreditation, which demonstrates our commitment to the safe-guarding of our clients' and their customers' data, as well as our own systems, and further evidences the hard work and training that our partners and staff have undertaken in order to achieve this certification in an area that is of paramount importance to all businesses, but particularly in the legal sector where the risk is ever increasing."