Burges Salmon spared SDT after 'hellishly complicated' investigation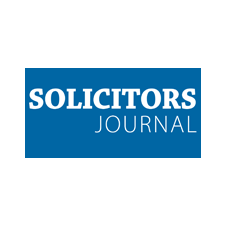 Burges Salmon has escaped a referral to the Solicitors Disciplinary Tribunal over complaints that the firm had breached conduct rules when advising farmers in relation to loans and mortgages, Solicitors Journal has learned.
The Solicitors Regulation Authority started an investigation into the West Country firm in September 2008 following claims that it had provided inappropriate advice and had acted in breach of conflict rules.
Two years on, the Solicitors Regulation Authority has now concluded that there was no ground for further action.
A spokesperson for the SRA said the investigation had been "hellishly complicated" because of the volume of documents to consider but that the regulator had found there had been "no significant professional misconduct".
"We wouldn't throw the book at solicitors because of trivial misconduct," he said.
Joanna Osborne, partner at Edwin Coe who initially acted for the farmers, said the advice had resulted in "expensive and inappropriate loans being taken from institutions, leading to substantial liabilities".
She had also argued that the firm had an undisclosed conflict.
Osborne represented three of Burges Salmon's former clients, Geoff and Joyce Bean and Pamela Ward-Jones, but she said many farmers were in similar situations.
Responding last week to criticism that its investigation had been unduly delayed, the SRA only confirmed the regulator had been looking into allegations relating to "agricultural sub-prime mortgages" and of breach of conflict rules.
"The reason for the delay was the abnormal complexity of the case and the huge amount of documentation involved – trolley loads," the SRA spokesman said.