With adoption by 63% of the global 200, Intapp makes modern time management software more accessible than ever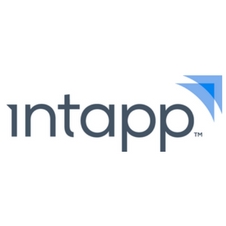 Intapp, Inc., provider of the most-adopted time management software for law firms, today announced that analysis recently conducted by the Legal IT Insider, an independent legal industry publication serving over 40,000 readers, shows that Intapp time management software has been adopted by 63% of the largest 200 law firms in the world. To accelerate its continuing market share growth, Intapp also announced special incentives for organizations looking to adopt a more modern and sophisticated approach to time management.
Today, numerous market forces are driving the need for more efficient and more comprehensive time recording. These include new services delivery and pricing requirements, ongoing pressure to boost firm financial performance, increased lawyer mobility, and increasingly stringent client billing guidelines.
In response, Intapp streamlines, simplifies and fundamentally reshapes how lawyers track and manage time – offering unmatched, integrated capabilities including desktop time entry, mobile time recording, automated time capture, and extensive information management, reporting and compliance features like direct integration with eBillingHub for real-time validation.
Leveraging over two decades of real-world experience and feedback from global organisations with demanding requirements, Intapp delivers software specifically designed to address the diverse needs of lawyers, support staff, finance and IT professionals.
Today, over 325 firms have adopted time management software from Intapp, enabling greater productivity and satisfaction for lawyers, cleaner bills for clients, and increased revenue and profitability for the organization.
"While other vendors in the marketplace are struggling to add functionality we've offered for some time, including multi-language support and integrated matter security, we've created attractive discounts and incentives to make it easy for firms that are ready to modernize time management by partnering with Intapp," said Eldean Ward, head of Intapp's Revenue Practice Group. "Our time management software offers sophisticated entry capabilities, integrated with automated time capture, real-time validation of time entries against client e-billing rules, and native mobile apps with extensive features, including offline mode – and we continue to invest heavily in extending our technology lead in the marketplace."