Adele Summers at Wilson Nesbitt on why the firm chose CTS to ensure its security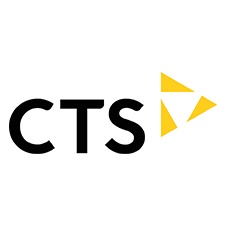 IT director Adele Summers explains how Northern Irish firm Wilson Nesbitt chose IT provider CTS to help it grow and ensure the firm's security would remain up to scratch.
Wilson Nesbitt is a full-service law firm with commercial offices in Belfast and volume services offices in Bangor. Among other areas, it handles significant proportions of debt recovery and residential conveyancing matters in Northern Ireland and handles approximately 65% of all the residential remortgage transactions in the country, acting on behalf of many banks and building societies, including eight of the top nine UK lenders.
While ensuring the security of residential clients' personal information is, of course, of the highest priority, Adele Summers, IT director at the firm, says that one of the biggest day-to-day challenges Wilson Nesbitt faces is meeting the stringent standards imposed by banks and other financial institutions.
"There are a range of ever-emerging security requirements, audits and assessments we have to satisfy on a continuous basis. It's always a challenge, for any firm or business, to make sure you're exceeding those requirements, rather than chasing your tail," she says.
A big piece of completing that puzzle is, obviously, getting a firm's IT functions up to scratch. The firm had been with a private cloud IT provider from 2013, but expansion plans drove a review of its medium- and long-term IT infrastructure needs. "The move to hosted services six years ago was an important step forward, but we needed a secure and stable platform compatible with our ambitions. Around 2016 the firm started looking for a new partner."
This article was first published in the November 2019 issue of LPM 'That's not all, folks'.