Accellion revolutionizes how sensitive information is shared between Google Drive and Microsoft Office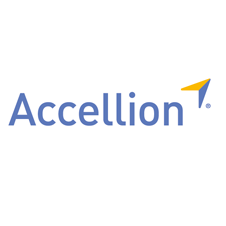 Plugin Lets Enterprise Employees Convert Their Google Docs into Microsoft Office Files and Share Them Externally with Complete Security and Compliance
Accellion, Inc., provider of the leading governance platform for sending, receiving, and sharing encrypted information, today announced secure, compliant, and convenient information sharing for enterprises using Google Drive.
With Accellion, enterprise G Suite users send, receive, and share confidential files externally with complete compliance and authentication. Accellion lets organizations control all external file exchanges through a single governance platform, no matter what the data source, to mitigate the risk of a data leak or access by unauthenticated users.
As part of the Google Cloud Technology Partner Program, the Accellion plugin for Google Drive lets security-first organizations:
- Send confidential documents externally via secure folders and secure email
- Centralize external sharing governance to ensure sensitive files stay private
- Automatically convert shared Google Docs to Microsoft Office files and vice versa
- Share Google Docs using their corporate authentication with recipients' business email accounts outside the organization
- Consolidate compliance reporting and use log data to create real-time visualizations into integrated SIEM products
Accellion also enables enterprise G Suite users to convert their shared Google Docs to Microsoft files to enhance collaboration with external partners. Accellion allows G Suite users to bridge their corporate Google world with the corporate Microsoft world while keeping their confidential documents secure and collaboration compliant. G Suite users now have the best of both worlds: collaborative cloud editing internally and compliant, industry-standard Office file sharing externally.
"With Accellion, G Suite users have a single governance platform that reduces the risk of inadvertently exposing sensitive information," said Yaron Galant, chief product officer with Accellion. "It's now very simple for G Suite users to securely share Google Docs containing sensitive data outside of their organization through systems like Microsoft, Salesforce, and Oracle."
---
Accellion and Thales Partner to Protect Encryption Keys and Secure Sensitive Information
Integration With Thales Hardware Security Module Supports Organizations' Key Management Strategies
Accellion, Inc., provider of the secure content communication platform that prevents data breaches and compliance violations from third party cyber risk, today announced support for SafeNet Luna Network Hardware Security Module (HSM) from Thales, for key storage. The Thales Group acquired Gemalto, the previous provider of SafeNet Luna Network HSM, earlier this year.
Accellion has always provided its customers with complete control of their encryption keys, protecting the exchange of IP, PII, and PHI across all third-party communication channels from access by cloud service providers, government agencies, and hackers. Organizations can now secure those keys in a separate, tamper-proof HSM to add an additional layer of protection.
The integration with SafeNet Luna Network HSM extends Accellion's rich encryption legacy. With the Accellion platform, organizations have comprehensive data encryption, including SSL/TLS 1.2 and AES-256, and sole encryption key ownership. These capabilities ensure sensitive information stays safe at all levels, from physical data storage to network communications.
"Many organizations store their encryption keys in a dedicated, secure module," said Yaron Galant, chief product officer with Accellion. "Our integration with Thales' market leading HSM product means Accellion complies with this practice and lets enterprises maintain a consistent security story across their organizations. We are pleased to work with Thales, formerly Gemalto, who has been an Accellion customer for many years, on this important initiative."
The Accellion platform integrates with SafeNet Luna Network HSM and the rest of your organization's existing security infrastructure to assure data privacy and complete visibility for all files going in and out of the organization. SSO support for SAML 2.0 and Kerberos as well as integration with LDAP and Active Directory allow CISOs to simplify and secure the user experience across Web, mobile, SFTP, Windows, Mac, and APIs. Support for Splunk and other SIEM systems let security organizations monitor syslogs for all content exchanges. In addition, integration with best-in-class DLP and ATP solutions help prevent data leaks and zero-day attacks.