People working from home – How to embed cyber best practices for remote workers that drive performance and reduce security risks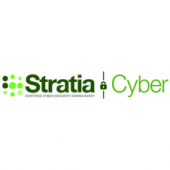 Working from home has become the new norm for many of us and is likely to stay that way indefinitely. Back in March and April, law firms had to rapidly rethink their work model, adapting their processes while mitigating the risks that inevitably come with transitioning to new working practices.
Join Kayli Olson, LPM's editor, and Stratia Cyber on Thursday 19 November (10:30-11:30) to hear from top IT leaders and risks experts as they assess the complex effects of this rapid shift to remote working on performance in SME firms and meeting client needs around cyber security. Based on vital lessons learned in recent months, our special guests will:
• Share key practical advice that will equip you and your teams with appropriate and effective approaches to mitigate the security risks associated with home working
• Explore business continuity planning while sharing tips that will help you enhance your firm's preparedness to future changes, from improved processes to driving performance
• Discuss key considerations for SME firms when it comes to office-spaces and the implications of mixed operating models for security and continuity.
By registering for this event you agree for us to share your details with our sponsor. We always advise our sponsors to act responsibly - please let us know if you feel this hasn't happened by emailing traceys@burlingtonmedia.co.uk