PenTesting webinar: Get a hacker's eye view with Intelligent DS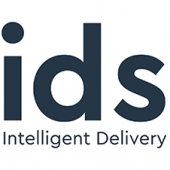 Reserve your seat and find out how to get certified, expert ethical hackers when you need them – on demand, by the hour.
Hackers continue to be successful, which is why finding the right expertise to secure your firm is a must. But that has often proven to be very costly, with many additional costs including cancellation fees and extra for reporting.

Reserve your seat at our webinar and find out how our unique 'on demand' model means you:

Get proven, qualified pen-testing expertise by the hour
Don't pay for any additional time spent reporting
Don't pay any cancellation fees
Can agree a fixed time, and we give back hours if test runs over/or under
Discover how to get a true 'hacker's eye view' of your IT exposure when you need it most, without the overly inflated day rates for pen-testers, by registering for our webinar either on:
Wednesday the 3rd of October at 10:30am GMT (duration around 40 minutes)
Wednesday the 10th of October at 10:30am GMT (duration around 40 minutes)