New round table from Databarracks – how to write a disaster recovery plan fit for 2017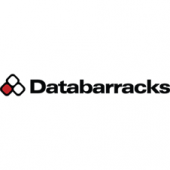 As a law firm, your risks are always evolving
From hyper-local environmental hazards to growing international cybercrime and hacktivism, if you're a law firm in the UK, you need to learn from the past and adapt to the future.
Continuity plans, on the other hand, tend not to change much after creation. Overstretched and under-resourced legal IT professionals are being pulled in too many directions, and DR planning quickly slips down the agenda.
On the 17th of November, Databarracks and Zerto are going to help legal IT professionals get ahead of the unfolding risk landscape for the year ahead.
We're running a roundtable discussion chaired by David Groombridge, Gartner Analyst and former Head of Business Systems at Eversheds.
Join us for a free and open discussion on what continuity means for law firms in 2017, followed by drinks in Scarfes Bar downstairs.
What to expect
14:15 Registration
14:30 Opening remarks from chair, David Groombridge (Gartner): Managing IT Supplier Risk in Cloud Services Cloud services are maturing and consolidating with key players Amazon Web Services, Azure and Google leading:
• How can you manage the supplier risk when many of the services you use are running on these platforms?
• How do you negotiate terms with global behemoths?
• In the event of an outage, how can you maintain continuity?
15:00 Creating an Effective Management Structure for DR and Business Continuity
How should you build effective management structures for continuity within a law firm?
How does the partnership model and the specific challenges of the industry (such as IT taking ownership of Facilities Management for instance) affect continuity planning, incident and crisis management teams:
• Should Partners be required to invoke recovery
• What specific skills are required for immediate action and what level of authority is necessary for rapid containment to limit access or impact of cyber threats?
15:30 Coffee Break
15:45 Continuity and Cyber Threats in the Legal Sector
Ransomware has become the biggest cause of major recovery. Over 50 new variants have emerged since the start of 2016 and law firms are becoming one of the most likely targets.
This is all taking place against a backdrop of digitalisation and an increased expectation of zero downtime:
• How to create a specific incident management and escalation process for ransomware attacks
• How to modify existing continuity plans to apply to malicious attacks
• What is a reasonable period of downtime from a cyber-attack versus a natural disaster or IT failure?
• Managing emergency communication for the incident response team, the firm and externally
17:00 Drinks in Scarfes Bar