Cyber essentials seminar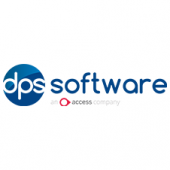 Are you and your law firm prepared for the coming cyber-attacks?
Find out the answer by attending this seminar.
Hosted by DPS and BSI (British Standards Institution), the meeting will bring you the latest information about the cyber security threats, issues and solutions concerning legal businesses nowadays. The QBE Insurance Group – – one of the world's top 20 general insurance and reinsurance companies – will also be represented at this event, their contribution being focused on the topic of cyber insurance.
Law firms small and large are the target of cyber threats and today's fee earners and IT staff need to know how to protect their firm's clients and data from malicious attacks.
User awareness plays a big part in avoiding these threats and this seminar will offer you all the information you need to stay safe, online.
What to expect
By attending this half day event, you will:
Understand the importance of cyber security and its implications. Discover the main types of cyber attacks facing your firm.
Learn about the different types of preventive control that all legal businesses should implement to reduce the risk of Internet threats
Understand how the implementation of cyber security standards and controls could help you insure your firm at a better premium
Learn from the best at no cost for you. Both DPS and BSI have a combined expertise of over 130 years in helping organisations in general, and law firms in particular, perform better. DPS are the largest cloud services provider on the UK legal market, hosting more than 140 law firms nation-wide.
Additional Information/Speakers
Speakers:
Osman Ismail is the Founder and Managing Director of DPS. He set up the cloud services arm of the business a decade ago, turning the company into the first and only legal software supplier to offer hosted services to its clients. During this seminar, Osman will talk about the data security implications of moving your law firm to the cloud (i.e. opting for a hosted IT solution).
Daniel Fletcher has been underwriting for the past ten years, specialising in the risks faced by technology, or technology-reliant companies.
Currently an underwriter at Lloyd's of London, Daniel works for QBE Europe specialising in professional indemnity for global technology, media and telecommunications companies, all other non-regulated professions and cyber insurance.
Before his career in insurance Daniel obtained an honours degree in Internet Engineering and founded a successful internet service provider.
Daniel avidly keeps abreast of all movements in the technology, media and cyber arena and actively contributes to relevant online communities helping to inform others of the risks in these areas.
Stephen Porter is Management Systems Tutor at BSI. Stephen joined BSI's training department following a career in the Royal Navy, much of which was spent in the Information Security field. He has wide experience in designing, delivering and evaluating Information Security training and is a Certified Information Systems Security Professional.