Riliance case study: Burnetts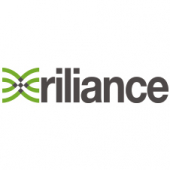 Regulations for legal firms – as for many other businesses – are becoming increasingly stringent and complex. The companies therefore need to ensure that they are taking compliance measures that are as effective as possible. This led a leading law firm, Burnetts Solicitors, to implement the Riliance System, a complete, modular risk management solution developed by Riliance Software Limited. The new system is already saving Burnetts time, trouble and money.
Burnetts Solicitors is one of the largest law firms in Northern England, with offices in Carlisle, Newcastle, Penrith and West Cumbria. The company provides expert legal advice to private individuals, businesses and the public sector. It has been accredited by the Law Society for the quality of its advice and services in the areas of conveyancing, medical negligence, personal injury, children's law, and wills and inheritance.
The challenge
In 2016, Emma Walker was appointed as Burnetts' new Risk and Compliance Manager. She soon realised that the firm's compliance data wasn't being managed as effectively as it could be, leading to difficulties in producing reports on any trends or issues. She started looking for a suitable centralised system that would be capable of maintaining all of the company's compliance records.
This system would ideally facilitate the reporting procedures and would also be used to streamline processes such as auditing - enabling it to be carried out easily, efficiently and consistently across the business. Ultimately, Emma wanted the new system to provide her with complete visibility over compliance across all of the firm's offices.
The solution
Burnetts had already become aware of Riliance Software Limited, a company that specialises in the development of risk and compliance systems and services for businesses of all types and sizes. Riliance has a particular focus on the legal and financial services sectors. Emma subsequently started a six-week pilot of the company's flagship solution, the Riliance System.
The Riliance System is an integrated platform that contains all of the modules needed to manage compliance issues. During the pilot, Emma trialled each of these modules, with a particular emphasis on File Audits, Complaints Management and the Risk Register. The audit module helps businesses to move towards a more automated and less paper-based process. The Complaints Management module is designed to help organisations to avoid the costly disruption that can be caused by poorly handled complaints. And the Risk Register enables companies to show that they are identifying and managing risks effectively.
Meanwhile, Riliance provided training to a small team of auditors at Burnetts, so that they could run a round of audits through the system. These would test four aspects of its capabilities: the efficiency of communications through email notifications; the ease with which data could be uploaded; the functionality of task assignment and completion; and the benefits of automatic reporting.
Following the success of the pilot trial, Burnetts proceeded to take a full service contract that provides the firm with access to all of the modules, service implementation and ongoing technical support. The first priority was to ensure that the File Audits module was fully operational across the entire business. To help with this, Riliance's Consultancy team provided template question sets accredited for Lexcel, CQS and WIQS, and developed bespoke templates for Commercial Property, Family Law, Employment Law, Financial Services and others.
Riliance also provided Emma with remote online and phone-based training and compliance support. This was customised to ensure that she could run every aspect of compliance as efficiently and smoothly as possible, so that the company could gain the maximum benefits from their investment. She also receives regular reviews from her dedicated Client Services Advisor who provides hand-on support in relation to optimising reporting and the management of the system.
The result
Some of the key benefits of the system have already been realised, as it has made it both quicker and easier for Burnetts to provide evidence of its compliance to accrediting bodies and regulators, saving the company time and money.
Together with Riliance, Emma is extending user access across the business and comments "The ability to create our own file audit question sets means that I don't have to keep a dozen spreadsheets for all of the data. The File Audit module has been invaluable for showing our compliance with various accreditations, as well as providing effective supervision of all of our staff."