Case study: Harrison Clark Rickerbys and Riliance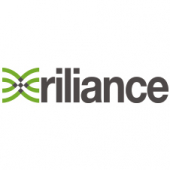 The Challenge
Following a merger in 2013, Harrison Clark Rickerbys were faced with the challenges of finding a way to connect the compliance processes of different offices into one centralised and consistent approach. Allowing much needed visibility of information across the offices became a priority, while at the same time bringing current and new partners intentions together was essential.
The pre-Riliance process
The firm previously tracked undertakings through spreadsheets and emails, and file audits were carried out on paper which became increasingly labour intensive as the firm grew.
Complaints were also maintained on a spreadsheet with visibility limited to specific individuals, who were responsible for manually recording entries and creating reports when requested.
The firm identified that adopting the cloud based Riliance system would provide a platform to bring these different processes together.
Riliance Process
File Auditing – The file audit module has allowed audits to be carried out between different offices ensuring consistency is followed, with any necessary corrective actions being completed through the system providing a full audit trail. Using the file audit scheduler the system automatically issues notification emails to the auditors informing them when they are due to carry out audits, as well as overdue alerts should any not be completed in due time.
Undertakings – Undertakings are now centralised and maintained in a dedicated module accessible across the firm. Client details, monetary values and discharge dates can all be tracked through the one location with automatic notifications sent directly from Riliance to fee earners alerting them to key dates preventing any being missed. The module provides management the visibility they need to monitor all undertakings the firm has given.
Complaints – Using the Complaints module has helped the firm to take control of their complaint process, ensuring a consistent approach is followed across all offices. Appropriate users are given access to perform certain aspects of the complaint from logging the details to a full investigation. The module guides users through each step of their investigation, mirroring the LeO's expectations and providing an audit trail.
Instant Reporting - Each module includes access to an in-depth reporting suite specific to its respective compliance focus. Whilst valuable time was previously spent collating and creating reports, these can now be downloaded in seconds. The reports provide key compliance information and allows the firm to view trends in areas across departments and offices, in turn illustrating areas that may need improving as well as excelling.
The Outcome
Using Riliance the firm has been able to centralise important processes as well as removing unnecessary paper work and spreadsheets. Overall visibility has been improved with easy access to complaint, audits and breach records through the one system. In depth reporting and data analysis will aid with running the firm and help with maintaining all accreditations and free up valuable time and resources.