RBRO Solutions – Webinar video: Let's clear the fog surrounding a move to the cloud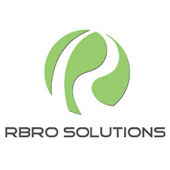 Clearing the Fog Surrounding a Move to the Cloud, presented by Howard Russell, CEO, RBRO Solutions.
This ILTA-sponsored webinar helps you discover why firms big, medium and small need to begin analyzing how the cloud fits into their organization and how they should begin their approach. Every organization is different and unique, however some basic best practices can set a strong foundation.
Howard discusses:
1) The Cloud migration process, challenges and solutions
2) The shifting mindset around storing and accessing data and programs over the Internet instead of on-site hard drives
3) The benefits of the Cloud; flexibility, operational cost benefits, efficiencies and strategic advantages
4) Security and safety concerns
5) How to start analyzing (resources, equipment and culture)