Quiss webinar: Phishing in law firms – how do you identify threats and act now?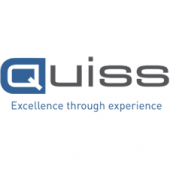 Phishing has become one of the most common cyberattacks affecting the legal sector today. With such devastating consequences on finance and reputation, it's crucial for law firms to know how to anticipate and be fully prepared.
Through practical examples of some of the most recent phishing exploits, Knowbe4's leading expert and evangelist will be sharing tips and tricks to help users identify possible attacks.
Also, hear about the latest trends in phishing and explore how a significant proportion of phishing activity is increasingly coming from social media.
Video length: 26 mins 45 secs.