matters. Cloud: Looking for an easier way to run your law firm?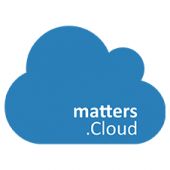 matters.Cloud makes life simple for legal professionals with time and expense recording, contact, client, matter, invoicing, opportunity, trust and task management all available within an easy to use cloud based platform. Store your data locally in any one of 6 data regions and choose from 15 languages.
Video length: 1 minute 22 seconds.