LTC4: Trainer Talks: How legal tech training is changing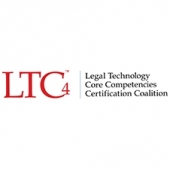 Trainer Talks: Watch our collection of thought leadership pieces and hear insightful information from the global legal technology training community.
Join host Joanne Humber as Legal Technology Trainers discuss important issues. In this episode, Fiona Donkin and John Graves share their thoughts on how the role of the Legal Tech Trainer is changing.
Time: 3.39 mins