LPM Leadership insights webcast: How to build cyber resilience in a post-Covid-19 world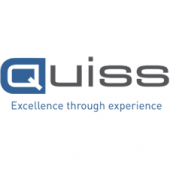 Chapman kicks off with a lay of the cybersecurity land. He says we're entering a third generation of working habits. From a movement where people rose with the sun and the livestock to start a busy day of work on the farm, through an industrial revolution of innovation and social change – how will people now adapt to more digital ways of working and strike a work-life balance while at home? He says these changes in behaviours impact the cybersecurity space. For the cybercriminal, working from home is nothing new, and now that people are perhaps becoming a weaker link while they've adjusted to this new lifestyle, SME law firms need to keep up their cyber resilience and training.
Chapman says SME law firms should have a playbook for cybersecurity, and to always remember your seatbelt (briefing, education, learning, and training). He says the least firms can do is to read up on the National Cyber Security Centre's small business guide Response and recovery. Make sure you know what it is your firm has in place in the event of an attack – it's not just up to your IT provider or IT manager, this is a leadership issue. Cyber resilience has to come from the top. Is your firm bringing enough attention to its cybersecurity during this time and into the new normal?
Watch the webinar now.
Don't miss out on others in LPM's webcast series as there may be some great offers up for grabs. All webcast attendees received a free copy of Chip Chapman's book Notes From A Small Military, and one lucky firm won a £7000-worth free strategic overview by Quantum Resilience.
Keep an eye out for our next webcast in partnership with Quiss in September 2020.