CTS webinar: Building the agile firm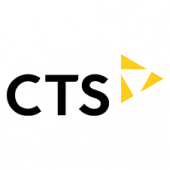 On 28 April 2020, CTS was joined by James Temple, COO at Seddons Solicitors, who discussed the projects that have allowed the firm to seamlessly transition to remote working in response to the Covid-19 health crisis.
Temple provided practical guidance for firms that have been struggling to enable home working, and explained how Seddons were able to overcome the obstacles on its journey to become a cloud-enabled, agile firm.
Video length: 22 mins 49 seconds.