When underwriters consider insuring a law firm, one of the key pricing factors is the amount of conveyancing a practice does. Why?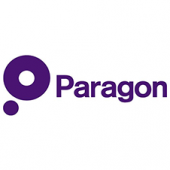 This blog post by Janine Parker from Paragon International Insurance Brokers was also featured as a column in the April 2014 issue of Legal Practice Management magazine. To read the issue in full, download LPM magazine.
---
When underwriters consider insuring a law firm, one of the key pricing factors is the amount of conveyancing a practice does. Why? The vast sums of money that insurers have paid out in conveyancing claims, notably to lenders.
Rates have risen accordingly, on occasion reaching as high as 17.5% of conveyancing fee income generated – a fact that firms should take into consideration when pricing conveyancing.

Something that recently has caused further concern for solicitors and insurers alike is the outcome in the Court of Appeal of Santander plc v RA Legal Solicitors [2014] EWCA Civ 183. In the initial judgement, the court held that the defendant had acted in breach of trust by paying away the advance. But, having been found to have acted honestly and reasonably (as required under section 61 of the Trustee Act 1925), the court granted the defendant relief from any personal liability.
Following that, RA Legal Solicitors and their insurers could have been forgiven for celebrating a rare occasion where a lender cannot use the SRA's minimum terms and conditions as a method of recovering losses from previous lending decisions.
However, on appeal, Lord Justice Briggs noted that the "failings of RA Legal formed part of a larger picture of the shoddy performance of a conveyancing transaction from start to finish, which leaves me in no doubt that it would not be fair to excuse the firm from liability". Therefore, with breach of trust having been established, and relief under the Trustee Act 1925 not granted, Santander could recover monies from RA Legal and/or their insurers.
This is yet another blow to conveyancing practices and insurers. Even greater caution must be exercised in an area of practice that leads to the majority of professional indemnity claims, and where fees are under severe pressure because of ever-increasing competition.
The need for robust risk, business and financial systems has never been more important. Briggs LJ highlighted the "numerous departures from best practice" when making his judgement, departures that could have been averted or ameliorated with better systems.
But this may not be enough to keep lender claims at bay. As one legal client told me: "Clearly we have to accept that, unless and until this decision is overturned, any release of mortgage funds to a third party – even to a legitimate firm purporting to act for a vendor – will, in the event that fraud is ultimately perpetrated, be found to represent a breach
of trust".
Here's a silver lining: while this is not welcome news, it is unlikely, in isolation, to have any effect on insurance premiums. Conveyancing is already such a troublesome area for insurers that this is simply another issue in a very long list of challenges that they face when providing the cover afforded by the SRA minimum terms and conditions.
But perhaps the real issue is the extent of the cover provided by the compulsory wording. Surely a firm should not owe the same duty of care to ABC Bank as it should to Joe Public? Other regulators have included a financial institution exclusion to counter this exact problem. For now, however, firms wishing to remain on a lender panel will have to include lenders in the scope of cover afforded by their insurance policy.