Ward Hadaway chose to deploy Verowave solution.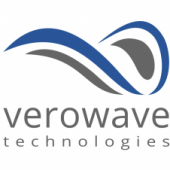 We are delighted to announce legal firm Ward Hadaway has chosen to deploy our verowavesolution.
verowave will help the team to create, manage and deploy its firm-wide templates, to increase the efficiency, flexibility and functionality of their document production processes, and to ultimately enable intelligent document automation.
This involves working in partnership at a pace to suit Ward Hadaway, who have, as many busy firms do, other transitional projects on the go. This particular verowave solution will integrate with iManage 9.3 and work with 64-bit Microsoft Office 2016. Templates will be deployed instantaneously using verowave Cloud Services technology.
David Bullock, Director of IT at Ward Hadaway comments: "We are always looking for new ways to improve productivity, simplify processes and make systems easier for our people to use. verowave will not only simplify our existing template management and deployment processes, it will also provide a smart platform for using data intelligently and allow us to automate more of our document production processes. Further to this, the team at Verowave Technologies demonstrated a very clear understanding of our needs, converted our existing templates and documents within a few days, and provided clever verowave Apps to simplify the document production process for all our users."
Richard Slater, director at Verowave Technologies, adds: "We are delighted to have a company as prestigious as Ward Hadaway using our verowave software. It's testament that our approach to document production, assembly and automation is inspiring to firms who understand the importance of using data intelligently, who wish for users to benefit from simplicity of use and added functionality, and perhaps most importantly, who require their template and document systems to be easy to manage, change and deploy."