Technology brings it all together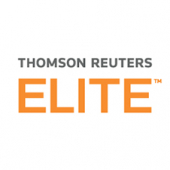 This resource was also featured as a Industry Interview in the November 2014 issue of LPM magazine. To read the issue in full, download LPM magazine.
------------
Seeing your service through your client's eyes is a valuable way of understanding how your firm could deliver better service. Modifying your offering to fit your client's changing needs is an invaluable skill. Technology is the thing that brings both together, enabling your firm to deliver an optimised service – and process improvement is the driving force behind the tools.
Clients only want to see what's relevant to their service, not the process behind it. And to get people to work smarter, they also need to be more enabled by process, but see less of it. For SME firms both those goals have a common denominator: changing the underlying processes behind service delivery.
Process improvement starts with your people. Firms are looking for ways to make information both easier to access for clients and more digestible (and therefore more readily actionable) for fee earners and management. Smarter use of more user-friendly technology can free up more fee earner and management time, bringing better service delivery that much closer to fruition. Kelly Clark, director of product management at Thomson Reuters Elite, says the first step is knowing what your software is capable of doing, and then better understanding what you should be doing with it.
"Understanding your software is key, but equally important is understanding your needs by asking what the biggest challenges – and opportunities – of the day are. Then you can start to use software to help overcome challenges."
For Clark, improving the client experience means taking up the task afresh and "not just doing things how you've always done them, but working out the best way to deliver the service to the client".
"Most firms don't need to look for any new technologies. They have a great deal of capability with all of the products already in place. Some products, such as ours, are so broad that many times firms aren't aware of what their existing software can do." When it comes to reviewing software, firms have to first make sure it's up to date and that they're making use of its capabilities – without paying any extra money.
"Sometimes that can be overlooked. Just like every time I get a new smartphone – the latest iPhone for example – I learn a few capabilities and I happily get used to using it that way. But if I go back later, I'm finding new things almost every week that I never realised it can do. It can be the same with legal software." Once firms use more existing functionality, they can start evaluating their developing needs.
ACCESS ALL AREAS
By virtue of their size and openness to new modes of working, Clark says SME legal businesses have the forward tech advantage. SMEs may have trailed big law when it came to getting its hands on tools for collaboration, communication, document exchange and client portals – particularly when the cost was beyond SME budgets – but now smaller legal businesses are primed for a slingshot pass around the lumbering giants.
"Take mobile technologies," says Clark. "They give mobile access to your clients but also really help the lawyer to stay informed. When fee earners are outside the office, they can provide that same level of service as if sitting at their desk, with access to all of their matters, contacts, billing information. Even though you're not having the client use the technology directly, that's one tool that really helps with advancing the client experience."
With older client portals, Clark says, the process of exchanging documents would be done by "some proprietary method – usually it wasn't the best – but now you're seeing more integrations with products that are more consumer-friendly, like Dropbox".
Another way to create more collaboration and client value is to have clients use technologies they're already familiar with. The trend toward more consumer-style products is driving up productivity, says Clark. "There are great ways to take away the administrative tasks that fee earners can dredge through so they can be freed up to practice law. From the client's standpoint, they're used to these technologies now and they're expecting them." To that end, Clark says that using a provider's services department, such as Thomson Reuters Elite's, to addon or customise a solution can be a way to gain more value without transitioning over to another product.
The big debate, as Clark sees it, is understanding the extent to which legal can use these technologies to enhance the delivery of bespoke service "without making it a commodity". Legal leaders want to purge the firm of time-intensive administrative work – freeing up more time for client-focused activity – without distancing the client.
"There's been some concern over having everything on the web in a sense cheapening the practice of law, so that it becomes like online banking or something very impersonal. I think we'll see a lot of technologies added to those client portals that help document exchange, communication and collaboration, augmenting the practice of law rather than making it impersonal."
GAME TIME
According to Clark, although the largest firms may have identified an earlier need for some new technologies, they're not always as able to adopt new ways of working.
"We have far more SMEs using mobile than larger firms, and that's even on the actual number of users in each location." The combination of SME agility and flexibility with the increased availability of these technologies has seen widespread take up, says Clark. "SME firms can change their policies more readily and roll something new out to the entire firm. It's easier to do, so it makes them more willing to change."
SME innovation around new software implementation also influences how firms drive strategy through tech behaviours. "Software can be used to transform behaviours – some firms are incentivising processes they want to promote, using IT to drive the culture they want at their business." Here's an example: one firm with which Clark's team has been working has customised its dashboards, and then gone further to tackle the problem of lax time recording by using the ideas behind 'gamification'.
"This firm made its charts, graphs and various indicators visible across the firm. That has fostered some positive, healthy competition by using people's behaviours in the way video games draw you in using your emotions – whether it's your ego, your competitive nature or something else. People naturally want to beat that high score and no one wants to be in the red."
Now, he says, the firm doesn't have to waste time chasing up their people to enter their times, further freeing them from a task that people dreaded doing every week.
"Whatever it is, your firm can take a fresh approach to fostering collaboration, creativity and competitiveness. And that can really spur innovation. If you think through the culture you want for certain behaviours, you can find elements of your software to incentivise those."
Finding more productivity and client value isn't just about using technology, he says, but looking at how it's used. "Both clients and firms don't want tech to be a barrier between them and the best outcome." Technology is making the future client experience not merely an augmented reality, but a more commercially viable one, too.