Technological innovation and the small law firm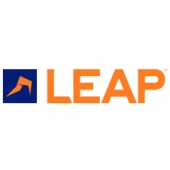 Technology has been the biggest driver of innovation in all spheres of life for the past 40 years. In fact, most law firms operate completely differently to how they operated just 10 years ago. The application of technology in small law firms has been driven by competition and by market pressure on price. Small law firms are being forced to change to maintain profitability. But there is the opportunity to be pro-active rather than just re-active. You have to think innovatively.
10 years ago, if Steve Jobs had not imagined that more than just business men and women would find it useful to gain access to their email and the Internet from their phones, the iPhone would not be one of the most popular devices in the world today. Mobility for the masses may not have existed! Today the Internet is used by more smartphones and tablets than any computer, an amazing achievement brought to life by one man thinking innovatively.
So as a small law firm owner, what technological innovations do you need to be aware of?
One of the nice things about innovative technology is that you do not need to be particularly entrepreneurial to get the benefits of innovation – all you need to do is be willing to invest and implement the right technology.
Investment in the right cloud based case management system for your law firm is key to remaining competitive. Suppliers of such technology need to innovate in order to succeed, striving to produce the best product available for you, the client. This drive to stay ahead of the curve ensures software companies continue to provide the most advanced technology available for your legal practice.
What are the legal innovators doing?
The introduction of cloud based case management software is creating a host of new ways to structure a firm.
IT simplification
The fact that you no longer need to spend time and money managing IT server infrastructure makes life a lot easier. The money previously spent on this big ticket item is available for re-investment in growth or can just go straight to the bottom-line.
Workforce location
The traditional paradigm of staff having to travel into the office is a thing of the past. Instead of wasting time spent commuting, highly productive workers can work from home or wherever else they choose. As well as the obvious benefit to both staff and practice of allowing more time to be spent working on matters. Law firm owners no longer have to provide the office space and all the attendant infrastructure to enable them to work, significantly reducing costs.
Mobility
Just a few years ago mobility for a lawyer meant carrying paper files of confidential client information around. Today you can sit in court and access the electronic file for a case on your smartphone, tablet or laptop. You can send emails, check financial balances and send messages from the case, from the palm of your hand. All the information is up to date and can be shared with anyone else in your office.
Although you require an internet connection for full functionality. The right cloud case management system can allow you to work offline as well, which is particularly handy when flying. LEAP for example automatically synchronises when an internet connection is re-established making your work instantly available to your colleagues.
Flexible and remote working arrangements
Cloud based case management technology is allowing innovative and entrepreneurial law firms to recruit and retain the very best talent. It allows law firms the freedom to recruit staff and have them work remotely and more importantly offer flexibility to highly valued, existing staff members whose personal circumstance may have changed or are in need of a better work life balance.
Peter Baverstock is Chief Executive Officer at LEAP UK and has been involved in developing software for small law firms for more than 20 years. He may be contacted at
peter.baverstock@leap.co.uk
or you can connect with Peter on LinkedIn.