Taking a client-centric approach to delivery of legal services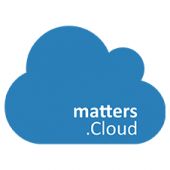 A move towards a client-centric approach to delivery of legal services may require you to rethink the traditional hourly billing model and consider how best to package your services in line with your clients expectations. Client communication is key, and it is vital to talk to your clients about their expectations in order to structure your work in a way that will be of mutual benefit.
Breaking down your work into key phases
If you are considering adopting fixed fees for all or part of your matters it is important that you identify the costs involved in delivering each phase. Fixed fees can be beneficial if you get the balance right as they reward efficiency and experience.
Certain areas of law including litigation may already require you to produce a budget to submit to the court breaking down your estimated costs, however there are many other areas of law where this is not mandated. In these areas, you can start by identifying the key phases of delivery and how you can best align these with expected client outcomes. From there you can build in a set of tasks to automate or remind you of work that needs to be completed.
Once you have this structure in place you can then use it to track progress against estimated costs at each level. This allows you to communicate clearly with existing clients and provide valuable insight when setting expectations with new clients. You can then use this as a template for each matter that is similar in future.
Choosing the right approach
There are a number of considerations to take into account when identifying the right approach to delivery of legal services. Firstly it's important to look at how your firm is structured and whether delivery will involve multiple people.
For smaller firms you may need to consider whether a client is willing to pay the same rate for each element of the work. Answering questions such as whether a lower rate or a set fee for lower skilled activities is appropriate, even if they are to be delivered by the same person.
For more complex situations you may want to consider whether to align your billing processes with your phases based on expected client outcomes. This may involve tracking an estimate for each phase within the matter and aligning your billing process to suit.
How matters.Cloud can help?
At matters.Cloud we believe law firms of all sizes should have access to easy to use tools when managing their business. That's why matters.Cloud enables legal professionals to track time and expenses, manage clients and matters, raise invoices, develop opportunities and keep up to date with tasks - all within a single cloud based platform.
Our recently introduced Matter Plans help you to organize your day, breaking down each matter into a set of phases and tasks which can be assigned, scheduled and tracked via time and expense.
Key benefits
Template plans allow you to create a standard set of phases and tasks to be assigned when creating new matters.

Activity level rates allow you to specify an amount to charge per activity to ensure you are charging in line with client expectations.

Task level estimates allow you to track how much time it takes to complete each task.

Each invoice raised within the system can combine hourly and fixed fees easily.
Whether you are a single lawyer or operating as part of a larger firm, you can feel confident that the system has been designed with security in mind. Select from one of 6 data regions to comply with relevant data laws, operate in any of 15 different languages and cater for local currency and tax requirements.