Sysero: How to choose the right legal contract management tool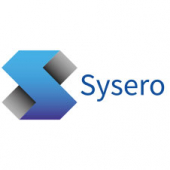 Legal contract management, or contract lifecycle management, refers to the process of managing the entire lifecycle of a legal transaction - from initiation and drafting through to negotiation, execution and archiving. It plays a vital role in countless organisations, however, one that comes with numerous inherent challenges and risks.
In recent years, in-house counsel teams and law firms have turned to automated solutions to streamline the legal contract process and avoid many of the pitfalls associated with manual contract creation and management. Not surprisingly, contracting is a crucial activity in determining the success of any business arrangement or transaction. By automating the contract management process, legal teams can more easily and quickly create legally enforceable documents, minimise risk and improve client satisfaction.
Competition in the automated legal contract management space is heating up, which means there's no shortage of solutions from which to choose. So how do you select the right one for your organisation? Here, we lay out some key factors for you to consider:
Ease of Use
The ultimate success of your contract management solution lies in how easy it is to use. When starting down the path towards automated contracts, the first step is to create and produce templates that can be turned into automated documents. You want this first step to be as easy as possible for your end users - or they simply won't use the system.
Legal documents are notably complex. However, turning them into templates doesn't need to be. Solutions like Sysero let you quickly automate and update even the most complex legal documents without any programming. Sysero's unique markup tool enables lawyers and staff to easily create templates without ever leaving Microsoft Word. The markup process converts text to fields, provides choices that add or remove clauses as required, and has advanced features for contracts that need to include lists of people, companies and signatories. Templates then can be stored in a searchable document repository to make it simple to find them when required.
Customisable Workflows
Automating and streamlining your contract management process can help cut down on human error and reduce the amount of time spent on manual processes. However, the right contract management system lets you configure processes and workflows based on the needs of your organisation. A customisable contract management system will enable you to identify and manage risk through the entire lifecycle, create custom approval workflows, and integrate with your organisation's existing systems.
For example, most law firms store their documents under a client folder or workspace in a Document Management System (DMS), such as iManage or NetDocuments. Sysero's Contract Management solution allows lawyers to start the process of creating a contract directly from a client workspace. Once the contract is completed by filling out a simple online form, it then can be saved automatically into the client's workspace in the DMS. These customisable workflows combine to greatly eliminate the time it takes for lawyers to complete administrative tasks, whilst ensuring they follow a firm-mandated process.
Negotiation Capabilities
Negotiation is a critical part of the contract process. However, it's often a very timely one. That's why it's imperative that you choose a contract management solution that not only automates contracts, but tracks, records and streamlines the negotiation phase. Digitising the negotiation process can help firms increase productivity, minimise risk and accelerate business.
Sysero meets these needs by combining workflow automation and e-signing features. With Sysero, contract owners can route completed contracts to signatories - either individually or in order of precedence - by email for review and signature. To sign, signatories simply click on colour-coded links within the contract and type their name. For even greater use, contracts even can be executed via mobile devices.
Compliance & Risk Management
Contracts are only as good as the information contained within them. If a contract includes errors or excludes required information, it can open your firm up to all sorts of risk. With increasingly complex regulations, directives and security challenges, today's law firms and in-house teams face much greater accountability in demonstrating security and compliance. Even more importantly, failure to comply or properly secure your data can greatly damage your organisation's reputation and lead to significant loss of business.
It's important to evaluate a contract management system's ability to reduce and safeguard against risk. For example, Sysero's contract management solution makes it easy to embed compliance at every step of the contract lifecycle - from contract creation through to approval and review. With Sysero, you can create risk-based profiles for each new client, embed compliance into the contract generation process, and employ a quality review workflow to automatically flag templates for review at specific intervals. Through automation, you can gain greater visibility into potential risks associated with contracts and greatly reduce your risk exposure.
If you're in the process of evaluating potential contract management solutions for your firm or organisation, be sure to check out our live contract management demo, where you can see the automation process for a new Share Purchase Agreement. You can also reach out to our team with any questions or for advice on selecting your new solution.