Software levels the playing field for SME legal business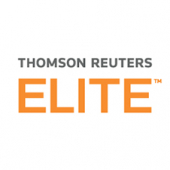 This resource was also featured as a Industry Interview in the April 2014 issue of LPM magazine. To read the issue in full, download LPM magazine.
-----------
The biggest revolution in technology for SME law firms isn't a particular kind of technology, such as matter management or marketing systems. The biggest advance for SME legal business is the availability of software that used to be only affordable to big firms - software that levels the playing field.
Colin Kennedy, senior director, mid-market solutions at Thomson Reuters Elite, has been a part of this journey from a very uneven field for SME firms to today's position. Among his responsibilities is Elite's Envision solution (the modern equivalent to the LawSoft brand), which is SME firm IT, backed by the same business that makes IT for the biggest firms in the world.
There are many capabilities this new era of IT brings to SME firms. Kennedy's focus with Envision is on giving firms the power to be profitable while providing fixed-fee work, better capability in simply selling legal services in the same way that consumers buy other products (for example, taking credit card payments), helping firms to predict profitability and the cost of work, and helping them get more out of what they've bought.
For firms taking on the big firm technology for smaller firms there are many advantages, says Kennedy. Envision as a package can now do everything a law firm needs, but firms that need extra capability in specialist areas, such as marketing and BD, can also take advantage of 'big law' software by Thomson Reuters such as the new Business Development Professional.
But law firms simply don't, at the moment, make maximum use of their software, says Kennedy – which puts them at a disadvantage compared to businesses willing to do that. "New entrants and ABSs will squeeze every last drop out of the technology they use, because they comprehend how important it is to get the technology doing as much of the work as possible," he warns.
This matters, says Kennedy, because the future competition that SME firms will face will probably charge much less for legal work – because they're not expecting law firm levels of margin, because of their approach to business, and because of their technology.
This is the real pressure on SME firms now, says Kennedy, but it's only just becoming apparent. Most don't feel particularly affected by Legal Services Act changes – they're more affected by the recession, by fixed fees, Jackson reforms and other more direct pressures. But the new businesses coming into legal and the changes being wrought in the SME section of the market by the LSA will have profound effects, he says – and SME law firms should be thinking of how to change and adapt now.
"These organisations are far more commercially aware of what is necessary to be successful than legal services – quoting a fixed price and delivering to that fixed price to make a profit is something that's in their DNA, for example. And, by and large, the technology the ABSs will use is the same technology that traditional practices can use – but the way that technology is exploited will be far more at the heart of how they do business."
FIXED FEES: THE FUTURE OF TIME
Many firms are feeling the pressure of fixed fees, but there's a reaction gap between larger firms, says Kennedy, and SME firms with more traditional partnerships.
"In a more corporate structure there is pressure from all sides to change behaviour in line with the market, such as fixed fees. But in the SME market, in more traditional partnerships, not every partner feels that pressure as much as his or her peers." This stops SME firms from acting as a team to upgrade the way they work.
But firms must change, to become more flexible, more capable of delivering costpredictable work and more profitable, because the client has changed.
"The purchaser of legal services has become more savvy, and in competitive areas of the law, the ability just to bill what's on the clock has diminished. In the mid-market the client is looking for not just predictability but also a good price for the piece of legal work." Enough firms have broken away from hourly billing and taken up fixed-fee work that it will be impossible to refuse to change, in the end, he says.
And even those firms that do have technology like Envision, and can therefore do matter planning and profitability assessment for fixed-fee work, Kennedy stresses that these tools have to be used at the start of each case – and the scope generated at that point stuck to – to make sure you deliver the profit estimated, but lawyers (and everyone else) still need to track the amount of work they are putting into each case. If you don't stay in scope, all that planning will be useless.
"People should be recording time, but it's not recording time for a bill – it's to ensure that they are staying within the limits of each stage of the case." This is, perhaps, the future of the billable hour for SME firms as much as for big law: the billable hour becoming simply a measuring tool – just management information.
As Kennedy says, this is a mighty big shift.