Six common records management myths dispelled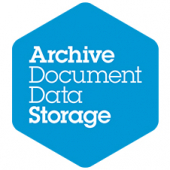 When looking for a more efficient way to manage your documents, it's important to be aware of some widely held misconceptions that can negatively impact your business. Here we dispel six common records management myths.
Myth 1: It's wise to hold onto my records indefinitely
A records retention policy helps your business defend itself against legal claims, and for this reason, you may be tempted keep your documents indefinitely. But keeping records longer than necessary isn't necessarily practical or legally sound. First, accumulating paper documents quickly consumes expensive office space. Second, the longer sensitive records are kept, the greater your liability can become in the case of legal action or information theft.
To avoid these problems, destruction dates should be included in your records retention policy. Monitoring of document retention lifecyles is an added benefit of using an off-siterecords storage service. When each file passes its final retention date, it is professionally destroyed, so you keep only the records you need or are legally required to retain.
Myth 2: Filing cabinets equal records management
Filing cabinets are certainly one of the great inventions of all time. But records management involves so much more than stuffing documents into filing cabinets. Your records should be properly organised to meet legal compliance requirements and encourage optimal staff productivity.
A professional records management service catalogues and indexes your files so they can be easily found when you need them. Outsourcing these processes to screened and trained records centre staff cuts down on your administrative tasks and helps keep your business compliant with legal and regulatory requirements.
Myth 3: Records are safer and more secure in my office
Just because you can see boxes of your company's documents from your desk doesn't mean that information is safe and secure. Dishonest employees or visitors may be tempted to access those confidential files as they sit unattended. And how would your paper records fare if a fire, flood, or other natural disaster occurred at your place of business? Does your building provide proper security and physical protection for your files?
A commercial records centre is the best place to protect your business documents from unauthorised access and physical damage. It offers the following systems for the long-term protection and preservation of your information:
external perimeter security
motion detectors
24-hour alarm monitoring
best-in-class fire detection technology
on-site security staff
Myth 4: Records need to be stored in your office for fast access
Your files don't have to be kept on-site in your space to maintain fast access to your information. A professional record storage service offers access to your documents 24/7/365. In addition to three-hour, same-day hand-delivery of your files, your documents can also be sent digitally with a Scan on Demand service option.
Myth 5: Paperless offices don't need records management
Even if you've digitised the bulk of your documents, they still need to be properly managed and securely stored. Searching through a disc filled with PDF files can take just as long as riffling through a filing cabinet for a hard copy document. And electronic documents are subject to retention requirements, too. So it's important that paperless offices need a records management solution just as much as paper-intensive offices.
An electronic image hosting service offers a convenient and cost-effective way to manage your digital files. Your electronic documents are stored in an encrypted online database. With the click of a mouse, digital files can be viewed, retrieved, emailed and printed digitally. And you always have a complete audit trail of who accessed what information and when.
Myth 6: Records management is for large corporations
Businesses of all sizes and types need an efficient and secure method for keeping track of information. Small organisations with limited internal resources and staff can especially benefit from outsourcing their records management processes to a trusted vendor.
Archive Document Data Storage (ADDS) offers records and information management services to businesses throughout London, Bristol, Bath, and Swindon. Please contact the File Queen for a free consultation or further information filequeen@archivestorage.net