On screen, on air, in the cloud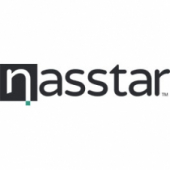 This resource was also featured in the December 2014 issue of Legal Practice Management magazine. To read the issue in full, download LPM magazine.
-----
Media boutique Wiggin is a model for today's more mobile legal business. With offices in London, Cheltenham and Brussels and a global client base, flexibility is core to both its business model and its ambitions for growth.
Freeing up the firm's leadership to focus on business strategy has been crucial – and its latest move toward empowering the firm's people has been implementing fresh IT infrastructure. This has provided an opportunity to quickly deploy new software when Wiggin people need it, ensuring the firm is as nimble as possible while providing the best client service.
The firm had got to the stage where IT had in some cases become too internally focused, says Wiggin CEO John Banister. "We weren't using IT as a true enabler. There was a disconnect between the services we were providing and what the lawyers required to do their jobs."
Updating from a sound but unresponsive infrastructure, Banister and his team identified a need to advance the firm's use of IT – owning and managing servers and business software as well as people's devices and desktops is yesterday's way of doing things. "Particularly as we operate within the media sector, we realised we weren't as advanced as we could be. The changing face of IT gave and continues to give the firm new and exciting ways of improving client service."
Crafting opportunity
Wiggin opted for e-know.net's hosted desktop solution to future proof the firm, says Banister, and at the same time free up its people's time, allowing more clientfacing opportunity.
Because of the firm's business model of working with clients in the UK, Europe and the US while being headquartered in Cheltenham, mobility is essential. "Our fee earners are often on the road, the train, at home, or in either of the offices. Not having to work so hard on getting and staying mobile is enabling higher levels of client care."
And though Wiggin only flicked the switch to move to e-know.net in September, moving to hosted desktop has already also improved agility. "A client sent us some information in a particular format – previously that would have meant focusing an IT team on that task, which could have taken 12-24 business hours. In this environment, it's now as simple as switching that service on when we need it."
The duration of that process was reduced to "multiples of minutes, rather than days", from the moment the client sends the information to the fee earner being able to work on it.
The ability to roll in new applications is central to building agility, and deploying that to the frontline team helps them do their jobs better. Many firms spend a disproportionate amount of time managing back-office functions, says Banister, when they could be focusing effort on the client. "By moving to a managed solution, we rely on somebody who's better at doing that job to manage it."
Status: Available
Firms should be careful about what they're spending time and effort on if they want to work efficiently, he says. "Our strategy is to focus on media exclusively, and we have to think creatively to identify new business opportunities. Therefore, freeing up more time to think about the business itself proves vital."
Wiggin made the decision to outsource its office admin in 2003 – since then, it's been able to diversify. It now offers additional services, including a technology arm, a subscription video-on-demand service and a consultancy business. The power of e-know.net's managed desktop setup has been to remove any unnecessary barriers to further expansion.
"It's easy to be distracted by the internal, rather than focusing on the external," says Banister. "By moving to managed desktop, we were freed up to concentrate on the strategy of the business rather than the support. Whether that's looking at diversification, new businesses – whatever the strategy may be – that's what we have more time to do now."
The IT team is moving forward, too. Wiggin is starting to see the benefits on an operational level already, says Banister. "We're able to turn the IT team towards more frontline development work. IT is generally going through a period of commoditisation 10-20 years ago, businesses were building competitive advantage from using email, faster file servers, a website or a smarter IT team, regardless of what sector you're in. IT infrastructure is levelling out now – 80% of your IT is the same as everybody else's.
"Previously our team was effective at delivering that 80%, but that's where all their time was. What hosted desktops have enabled is moving them from supporting that infrastructure on a day-to-day basis to looking at projects more focused on getting the best from our applications and software – crucially tuning those to meet our clients' and users' needs – and we're only weeks in."
Cost savings are nice to have, he says, but the decision to move to a managed service provider was based on a desire to improve on the firm's differentiators. Wiggin's success has been to work in differentiation to its media niche. In practical terms, he says, that means fee earners forming 'true partnerships' – being where clients need them to be.
"Clients expect access to their lawyers any time, any place, anywhere – like the old Martini advert. Now the performance of that mobility is that much higher and we're being innovative with our IT, client care can go anywhere."