Repstor: How do we optimise task management in Teams and MS Planner?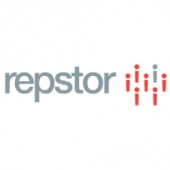 As Teams-based collaboration gathers pace among our remote workers, what's the best way to allocate and manage tasks so we can maintain progress against client work or other projects?
This is a great question, and one with a happy answer in the form of Teams' great companion tool, MS Planner.
Although Planner isn't an inherent part of Teams, the two applications work fantastically well together so that intuitive, at-a-glance, ad-hoc task management becomes a natural part of routine Teams-based collaboration.
Repstor's native Office 365-based solutions add to this ease of use, enabling instant task set-up as Teams are created and making light work of task allocation, status monitoring, and the issue of notifications as deadlines approach.
Here are 4 handy tips for capitalising on the combined benefits of Teams & Planner:
Recognise the value of Planner.
Most teams, whether created around a given client or a particular project, will have tasks associated with them. So it is logical to have a means of organising this activity – with the ability to quickly call up status views, and automatically flag up outstanding activities.
Reliance on email for assigning and following up on tasks can be cumbersome and inefficient. MS Planner makes light work of ad-hoc task management and is a natural companion to MS Teams. Repstor joins the two seamlessly and boosts their combined impact.
Use Repstor technology to pre-create tasks during Teams set-up.
Repstor's software enhances Office 365 productivity, by making it easier and more instinctive to store, access and link content as it is created or brought into play across the Microsoft business software suite. We're experts in Teams, and we love MS Planner – particularly the way it helps to keep Teams activity organised and well-paced, to sustain momentum and drive results.
One of the ways we add value for users is by inviting/prompting use of MS Planner as part of each new team's set-up. With Repstor, team owners can automatically add common tasks linked to common types of team activity within an organisation, using pre-existing templates. In a legal matter management context, that might be routine tasks associated with high-volume workloads such as conveyancing. In professional services, it could be the steps required as part of an audit.
For people collaborating on documents frequently, an ad-hoc task management solution is normally much more appropriate than a dedicated, formal project/task management system.
Use different task views to assign tasks easily.
We also make it easy to assign tasks to individual team members, exploiting Planner's intuitive 'drag and drop' functionality. Managers/team owners can quickly look up current task allocations, due dates and the activity status, and balance workloads by assigning new tasks to those with less on their plate.
Rather than hoping team members have made their own notes about task deadlines and have added them to their calendars from initial email requests, Planner integrated with Teams – and boosted by Repstor – can ensure that timely prompts are issued to the people involved, keeping tasks and broader projects or client cases on track.
Drill down into Planner's analytics to see how tasks are progressing.
To see how workloads are progressing, team or task owners can use Planner's analytics feature to see how close the team is to its goals. They can slice and dice performance information into different views too – to see where certain tasks, topics or people are up to at any given time.
With Repstor's ability to designate tasks at the outset – and require that team members tick off their tasks as they complete them, and that notifications are issued when deadlines or next steps are due, we can help you maintain progress and ensure that teams deliver results reliably, time after time.
We know first-hand what an impact Teams + Planner can have on productivity and task organisation, because we use these tools every day at Repstor – where our people are used to collaborating and co-developing software at distance.