Nick Hayne at Quiss has some dos and don'ts when selecting a managed services provider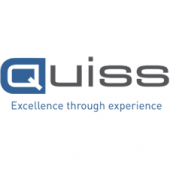 You are aware your IT environment is not all it should be, and it's holding back your business. So you call in the consultants or invite a number of managed IT service providers to pitch solutions that will resolve your problems.
You and your management team sit through all the presentations and hear what can be done. You understand how doing something – changing this or switching that – will make all the difference to your business.
But then, when you take time to consider everything, you find the solutions are all slightly different and the costs are similar. What do you do? How do you decide what is right for your business?
Doing nothing is not a viable option. When the choice is complicated, and the solutions presented to overcome a challenge are similar, it's easy to suffer decision inertia, regardless of the likelihood that the outcome will be less than optimal.
It's a big decision and not just in terms of cost. You will have to partner with this managed service provider for three to five years. So how do you decide when there is little difference between the solutions and you need to resolve the challenge facing your business?
This article was first published in the October 2019 issue of LPM 'Process apping' click to read the full article