LPM September 2018 – Table plans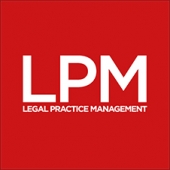 This month:
This month, LPM magazine finds out what it takes to get your voice heard at board level.
Special supplement:
Tech in – LPM teams up with Converge TS to dive into how clients are driving SME law firms to build better connections with technology.
Feature:
Staff writer Charlotte Bastiaanse takes a glimpse into what it takes to punch at board level and how to get partners to listen.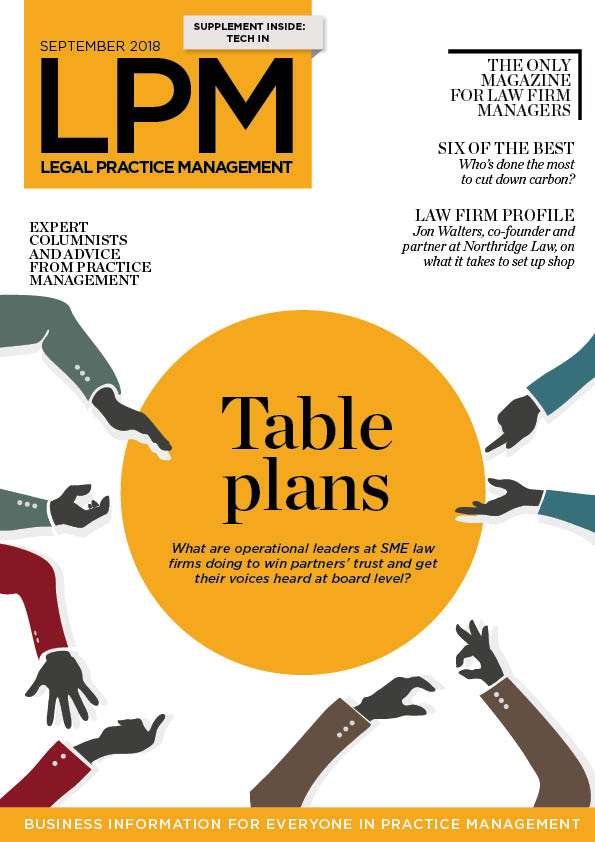 Law firm profile:
Jon Walters, co-founding partner at Northridge Law, on how to turn a successful team at a top 100 law firm into a specialised boutique practice.
This month's columnists:
Joanna Kingston-Davies at Jackson Lees discusses concerns surrounding physical health
Edward O'Rourke at Ashtons Legal talks agile working approaches
Natasha Rawley at ADDS has some advice for switching suppliers
Janine Parker at Paragon shares a message from the insurance market
Adrian Jones at Tikit on innovating to support flexible working
LPM asks:
Ed Fletcher, CEO at Fletchers Solicitors, discusses workplace culture, introducing new structures and what it means to be a leader.
Missed an issue? Fear not!
Visit the LPM magazine home page where you'll be able to download all our back issues and to sign up to receive LPM magazine every month.
Having problems downloading LPM magazine? Email Kayli and we'll email you a copy instead.
Want to sponsor a feature?
Download the LPM media pack to find out how you can be involved in LPM magazine's future.