LPM October – Make the cuts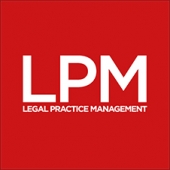 This month:
LPM magazine investigates what SME law firms do to make high volume, low margin practice areas more efficient
Special supplement:
Tech in – LPM teams up with Converge TS to dive into how clients are driving SME law firms to build better connections with technology
Feature:
Staff writer Andrew Muir looks at what practices are crucial for high-volume, low-margin firms and what other firms can learn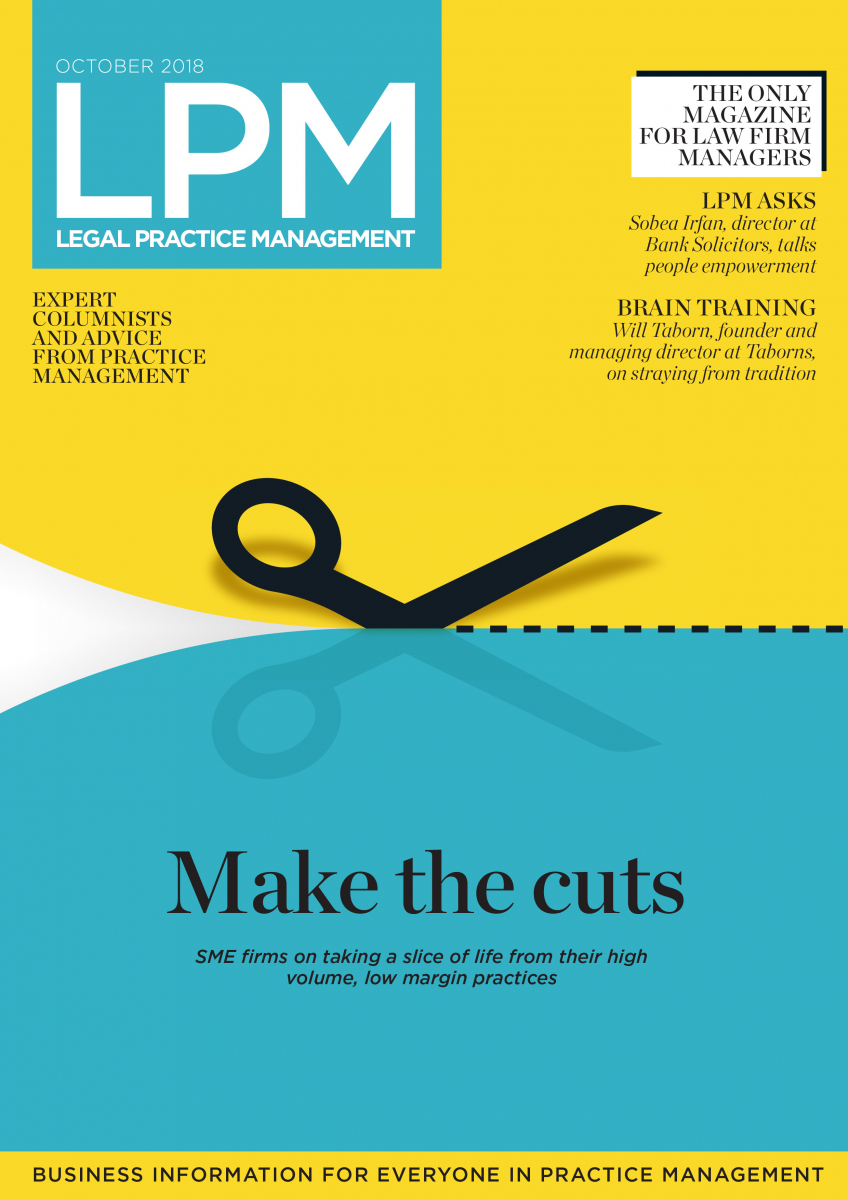 Brain training:
Will Taborn, founder and managing director at Taborns, on the problems around the traditional partnership model
This month's columnists:
Sean Stuttaford at TSP on ensuring your firm has an appropriate succession plan
Gemma Garen at Ellisons on the right tools for Lexcel accreditation
Scott Brown at Accesspoint answers questions on the intelligent web
Kate Arnott at MHA MacIntyre Hudson on planning your firm's future
Graham Moore at Katchr talks about introducing business growth indicators
Claire Smith at Moneypenny explores how to give proper recognition and help your staff feel valued
David Green at The Strategic Partner on the issues caused by a firm not having an owner exit plan
Darren Gower at Eclipse explains why law firms should be going green
LPM asks:
Sobea Irfan, director at Bank Solicitors, about the journey of starting her own firm
Missed an issue? Fear not!
Visit the LPM magazine home page where you'll be able to download all our back issues and to sign up to receive LPM magazine every month.
Having problems downloading LPM magazine? Email Kayli and we'll email you a copy instead.
Want to sponsor a feature?
Download the LPM media pack to find out how you can be involved in LPM magazine's future.