LPM December 2018/January 2019 – Legal watch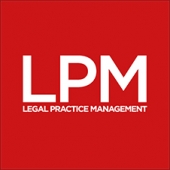 This month:
LPM magazine reviews 2018 and discusses trends for 2019
Special supplement:
Won the risk? – With help from our friends at LexisNexis, we explore the biggest risk threats to SME law firms, and how to better manage risk
Feature:
Guest writer Lucy Trevelyan investigates what SME law firms should be on the lookout for going into the new year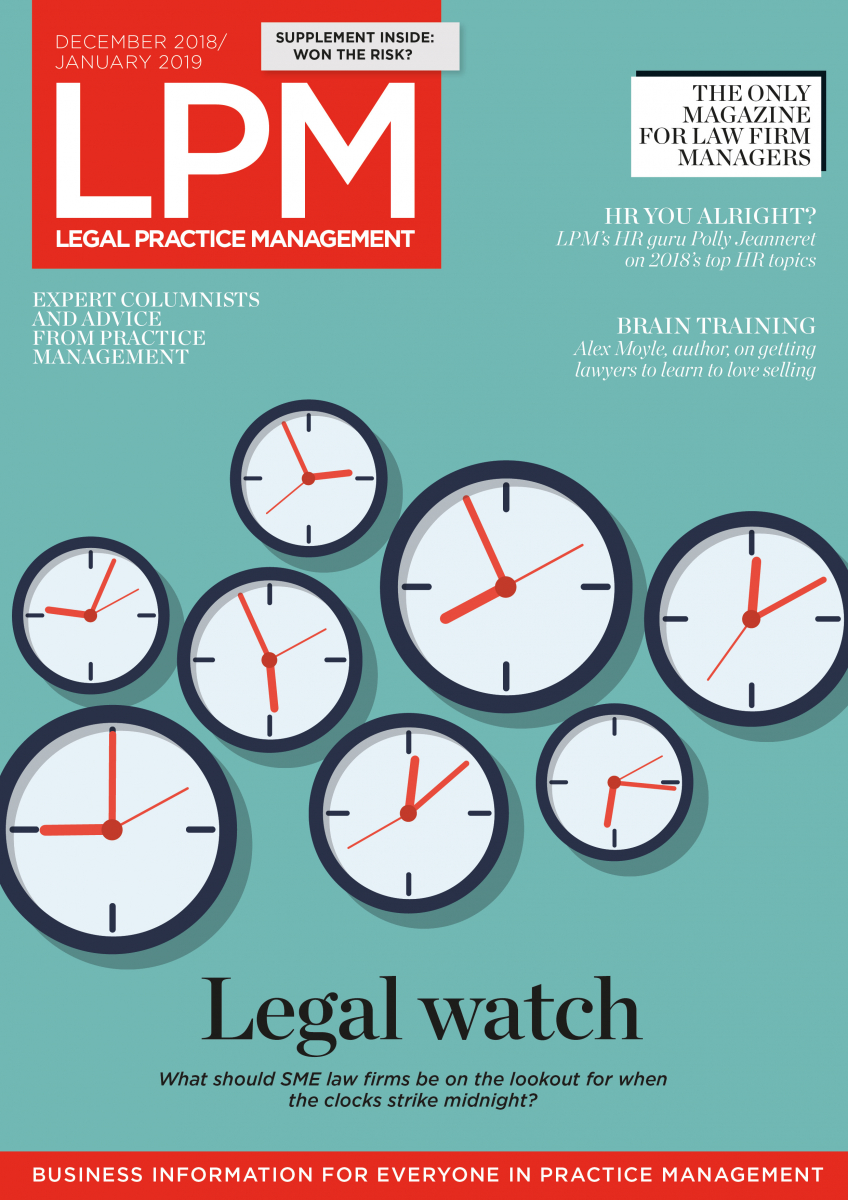 Brain training:
Alex Moyle, author, talks getting comfortable with selling – how to get your staff involved
This month's columnists:
Edward O'Rourke at Ashtons Legal on his firm's recent office move
Scott Brown at Accesspoint

discusses how Google works, and how to make it work for your firm

Graham Moore at Katchr

on progressing the maturity of business intelligence

Claire Smith at Moneypenny on her top tips for customer excellence
Kate Arnott at MHA on deveoping people to further develop your business
David Green

at

The Strategic Partner

gives advice on how to plan management exits practically

Natasha Rawley at ADDS

says now is the time for firms to review and fix their processes
LPM's HR guru:
Polly Jeanneret talks hot HR topics from 2018
Missed an issue? Fear not!
Visit the LPM magazine home page where you'll be able to download all our back issues and to sign up to receive LPM magazine every month.
Having problems downloading LPM magazine? Email Kayli and we'll email you a copy instead.
Want to sponsor a feature?
Download the LPM media pack to find out how you can be involved in LPM magazine's future.