Industry interview with Nasstar: Virtual sanity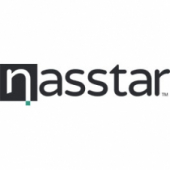 This article was also featured as an industry interview in the September 2016 issue of Legal Practice Management magazine. To read the issue in full, download LPM magazine.
LPM readers may already know the Nasstar Group – but by a different name. Nasstar was launched by regular LPM-contributor e-know.net to consolidate four discrete hosted managed IT businesses (including e-know.net) after a period of significant acquisition. Nigel Redwood, chief executive ofcer at Nasstar, says merger and acquisition and consolidating brands is challenging, but having a flexible, hosted IT infrastructure makes the process significantly easier.
"Managed IT services are enormously beneficial for firms that are expanding or consolidating, particularly after M&A, in terms of time and productivity, cost savings and flexibility." He adds that by just having managed desktops, firms can attain competitive advantage by reducing overheads and becoming more flexible and agile.
Nasstar has experience helping SME firms with their IT systems after M&A and knows what problems to look out for: creating unity among staff used to using different systems and processes, the cost and time it takes to expand an IT infrastructure, and the geographic distance between new offices.
Redwood says that M&A can be an excellent way for legal businesses to expand into new sectors, but that consolidating new departments using different IT systems and processes is challenging.
"Our acquisitions, for example, introduced new sector focuses for us in the SME legal market – we've consolidated these into a wider service base under Nasstar, and facilitated unity among staff using virtual IT solutions.
"Virtual IT solutions help facilitate unity across the business by providing a level of consistency in an IT infrastructure. Everyone immediately uses the same applications on the same versions from wherever they're working, creating unity, faster collaboration across teams and effective information sharing." Hosted IT infrastructures are also continually updated, giving staff instant access to new updates, applications and technologies as they become available.
The next significant challenge firms face after M&A is expanding their IT infrastructure to accommodate an influx of new staff – but Redwood says virtual IT solutions let firms expand their IT infrastructure at the flick of a switch.
"With virtual IT firms aren't held back by the size of their servers or the amount of computer power they've got – they simply call their IT provider and ask for an upgrade, when previously they'd have been subject to lengthy and costly IT upgrades." Virtual IT solutions are also easy to budget for, Redwood says: "You're not going to be surprised by an increased fixed asset expenditure – services, like those offered by Nasstar, are an operational cost and fixed per user, per month through a scalable cost model."
Geographic distance inhibiting collaboration between merged offices is also a key consideration for firms after M&A, but virtual IT solutions solve this problem. Redwood says a virtual IT infrastructure can minimise travel through the use of hosted virtual meeting rooms and video technology. Staff can use this technology from virtually anywhere, which is why it also lends itself well to remote, flexible or mobile working set-ups.
Virtual workplace
Remote working is becoming an increasingly present feature of the legal landscape because of its cost saving and recruitment and retention advantages – the majority of firms at the LPM conference 2016 were moving towards a flexible, remote, or mobile working set-up, or already had one.
Redwood says virtual IT solutions better enable staff who work remotely: "Hosted managed desktop solutions, for example, let staff work with the same applications from any device in the world, safely and securely."
But remote working isn't only about enabling the current workforce, it's about attracting future talent. Redwood says that millennials don't necessarily want to work as their predecessors did – they expect greater flexibility in the workplace, which at one level can be achieved by remote working, facilitated by a managed desktop.
"And it's not only about attracting millennials," he says. "SME firms with flexible working set-ups are becoming more attractive to experienced legal talent, who may be frustrated by the rigidity of their firm." As a firm expands its workforce in this manner, firms with virtual IT solutions reap the 'double' cost saving benefits of not having to expand their premises or IT infrastructure accordingly.
Some firms are resistant to remote working based on hosted IT services, believing they aren't secure – but Redwood says that argument "can be put to bed."
"For an in-house IT team to have the level of security that an organisation like ours can deliver is near impossible, financially, as well as in terms of the level of systems and technologies they deploy." Cybercrime is, of course, a scary and constantly evolving threat, but Redwood points out that virtual IT systems have dedicated teams monitoring these threats, evolving cyber defences and changing systems accordingly.
"This capability not only makes [firms] a lot more secure but gives peace of mind in terms of compliance."
Online advantage
Redwood says virtual IT infrastructures don't just pertain to 'big law', but to SME firms as well – perhaps more so.
"Virtual IT systems are a way for SME firms to stay competitive against their larger counterparts and ABSs – it gives them a greater ability to expand, it lets them adopt more flexible and agile models and is easy to budget for." Firms can also expect virtual IT solutions to enable better alignment of IT resources to business needs, enhanced usability with anywhere, anytime access and in-built business continuity.
But the greatest advantage virtual IT offers SME firms over big law is agility, Redwood says. "Big IT departments in firms can be slow to react, cumbersome and held back by the limitations of hardware infrastructure and security issues – all of that is removed with a solution like ours and the customer has access to fast-moving, agile IT."