How Intelligent Office's services fit into your current law firm structure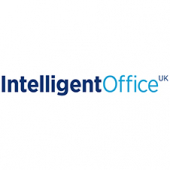 This year, Pinsent Masons have made large investments in and significant changes to the functionality of their traditional PA infrastructure.
The firm identified an administrative restructure—adding an additional layer of team administrator (TA) support—as the best way to achieve its objectives of making sure tasks were going to the right place to be dealt with and to improve capacity management. As a result, Alastair Mitchell, Chief Operating Officer said…
"While we do not charge for PA and admin services, this lower-cost, more efficient model will enable us to be more competitive in our ability to review fixed prices."
A full administrative services support overhaul isn't necessary or suitable for every law firm. Often, moderate improvements to specific silos or isolated tasks are enough to significantly upgrade the function of the department as a whole. That's why our services comprise five broad offerings that can work in isolation—for example, you can outsource only your document production services to us—or in conjunction with one another—what we call 'managed services'.
The processes we have in place to achieve the results we are famed for follow a similar framework across our client sites, but the services we deliver to each are flexible and tailored to the law firms' needs.
Within some law firms, we take on an unofficial director of operations or head of PA and administration services role solely focused on the management and long-term strategy around the full-service administrative support function. For others, we exclusively deliver improved-quality tactical support such as records and archives, front-of-house, facilities or mail and courier.
Our service options
Our five core services are currently carried out across 48 client sites and four onshore shared services centres. They include…

How we deliver them
Depending on the service(s) we deliver, law firms will have exposure to the following hierarchical structure, of which some roles will be carried out by the law firm's current employees and others will be carried out by legacy Intelligent Office staff.
On-site team
Business Services Manager: Depending on the nature of the services provided and the size of each site, a full-time business services manager (BSM) will manage the day-to-day services as well as taking responsibility for the management of any third parties. This model ensures a consistent and cohesive delivery and prompt responses to issues that might arise. In addition, BSMs will manage their teams and be responsible for local financial control and reporting.
Team Leader: Our team leaders are part operational and part managerial. They help develop their team's skills, set the standard for high-quality customer service and ensure that working practices and protocols are rigorously followed. They take day-to-day responsibility for workflow management and coordination and ensure all work undertaken on site is tracked to support the management information we provide to our clients.

Off-site team
Corporate Team: Our regional directors and onsite team are supported by our corporate team. Depending on the firm's requirements, there will be a dedicated HR business partner who will assist the regional director and local business services managers with our on-site employees' performance, wellbeing, and recruitment.
Regional Director: Usually, there will be one regional director per firm who is ultimately responsible for our overall service delivery. Our regional directors are our law firm management teams' main point of contact. They ensure consistent delivery, encourage the adoption of best practice and new innovative models, and keep the service objectives aligned with the firm's strategic aims.

The way it works for our law firm clients
Before we start working with a law firm, it is often unclear who is responsible for the delivery of administrative support—it can range from facilities and office managers to COOs and head of operations (or a combination of roles).
If this is unclear, especially to those carrying out the administrative tasks, then there's a lack of accountability and the quality of service delivered to fee earners is likely to slip. It's also often the case that the time of those responsible for administrative support is split and their attention stretched so much that they can't look beyond the day-to-day.
When we provide our comprehensive 'managed services' service to law firms, we take on full responsibility and accountability for the delivery of the entire administrative support function. When we provide isolated services, we take full responsibility and accountability of the specific services outsourced to us.
Usually, the individuals currently performing the technical administrative support functions in a law firm will continue in their roles, however, they will become employed by Intelligent Office (via the TUPE transfer process). This alternative management system—a combination of the Intelligent Office off-site and on-site teams—will better look after their interests and support an improved quality of output.
Our focus is to increase the value fee earners get from administrative support and manage employees' capacity, training and development—objectives that typically work to support one another. As a result, our law firm clients see three overarching benefits:
improved efficiency
an ability to grow fee earner headcount with little to no increase in administrative support staff numbers
more flexible and modern service delivery
To hear more, give our Head of Business Development, Sam Nicholls a call on +44 (0) 345 658 9443 or email sam.nicholls@intelligentofficeuk.com.