How do I … create a great office culture without relying on gimmicks?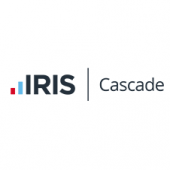 As the hunt for talent becomes ever tougher, many employers are searching for increasingly unusual ways to stand out from the crowd. But what is the secret to attracting and retaining staff and is it possible to create a great office culture without relying on gimmicks? Oliver Shaw, CEO of Cascade HR, offers his thoughts…
Organisational culture is widely acknowledged as a crucial ingredient to running a successful business. It can impact significantly on a company's ability to recruit, engage and retain employees, so, in commercial terms, it often proves critical to driving bottom line objectives that keep both the company and it colleagues buoyant.
When talent is hard to find and difficult to secure, organisational culture matters more than ever. Savvy HR departments are therefore working hard to reshape the images that their businesses portray.
But before cultural change can be undertaken it is important to recognise something that is so often overlooked. A culture naturally manifests itself in any situation where humans work together, and certain cultural elements or norms become established and cemented incredibly quickly. It emerges as a result of the way people behave. It cannot be prescribed or dictated, and it won't materialise simply because somebody wrote a vision or mission statement down in a company handbook.
So, in my opinion, when thinking about the secret to a great culture, the answer doesn't lie in quirky perks, unusual wellbeing strategies and stand-out workplace interiors. It's actually driven by two very simple things – consistency and transparency.
Businesses need to walk the walk. There's no point saying something, if you can't be it.
Yes, you can carefully select the colour of a wall, according to whatever hue is scientifically proven to stimulate creativity. You can create breakout zones with gaming hubs, invest in chefs to cook for your team and run lunchtime yoga classes. And you can be more inventive with staff rewards, from unusual days out to restaurant discounts, for example.
If there is a tangible reason for these elements to be introduced, then by all means, they're interesting symbols of culture to have! But if these initiatives are simply skimming over more fundamental cultural incongruences, they are unlikely to deliver any real long-term impact.
It's surely more important for leaders to answer some key questions:
Do you know what your culture truly is?
Is it positive?
Is it consistent?
Are you influencing it or is it influencing you?
I think it all boils down to strong leadership, and in this case behaviour overrides talk.
For example:
It cannot be expected that colleagues will turn up early and go the extra mile, if managers constantly arrive late.
There's no point designing a poster which talks about how flexible the workplace is, if requests for that flexibility are continually declined.
If a business promises to empower employees, the automatic focus should not be to penalise someone if they make a mistake but own up to it and take steps to rectify the error. Similarly, if the mistake is a result of inadequate guidance or training, perhaps it is more important to home in on where improvements really need to be made – from the top.
The examples could go on and on, because is there a quick fix to a winning culture? Perhaps not. But does the crux of the secret lie in consistency and transparency? Perhaps so.