Hot topics – LPM magazine, November 2017 – Slice and easy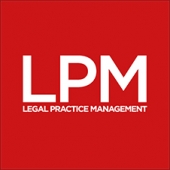 This month, LPM magazine sets out how legal management leaders can find out which services are bringing home the bacon and develop strategies around that information
Feature: Do you know what you firm's money makers are? This issue we speak to legal thinkers and management leaders to find out how law firms can develop future strategies based on their strongest legal services offerings.
Law firm profile: A City Law Firm's managing director sets out how her firm established itself as a client-centric business in the City.
LPM asks: Julie Gingell, director of marketing and BD at SA Law, about her success as a non-lawyer partner and developing an award-winning firm.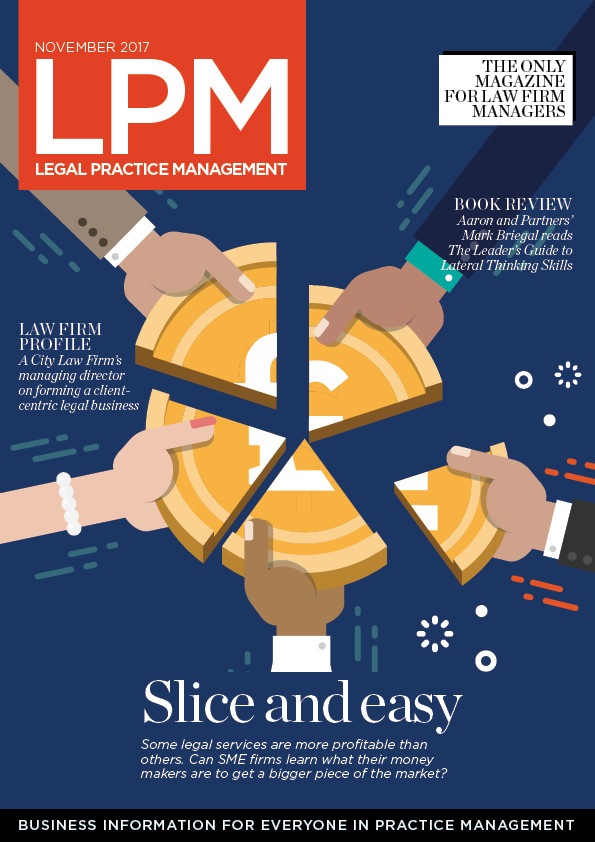 Book review: Aaron & Partners' Mark Briegal reads The Leader's Guide to Lateral Thinking Skills by Paul Sloane.
The columnists: Frank Saxby at Burgess Mee delves into workplace stress and how managers can become better leaders by learning to relax, Jane Pritchard at TV Edwards sets out why the high street might have had its day, and Peter Carr at Fisher Jones Greenwood chat about how chatbots can make a firm's website a more powerful marketing tool. Nick Hayne at Pulsant outlines the advantages of the hybrid cloud model for law firms, and David Green at The Strategic Partner talks about how firms can become better at change management.
Day in the life: FDR Law IT director David Wood tells LPM about his daily life of keeping the lights on, developing strategies and writing a book on cybersecurity.
> Missed an issue?

Visit the LPM magazine home page where you'll be able to download all our back issues and to sign up to receive LPM magazine every month.
Download the LPM media pack to find out how you can be involved in LPM magazine's future.
>> Any problems?
Having problems downloading LPM magazine? Email David and we'll email you a copy instead