Evolve your practice with insights from the Legal Trends Report from Clio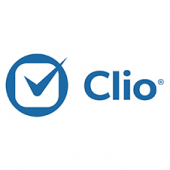 Each year, Clio's annual Legal Trends Report provides new data-driven insights into the practice of law. This year's report looks closely at legal consumers. What makes them hire? What makes them recommend your services? And what frustrates them most about working with a solicitor?
In this webinar, you'll get a succinct presentation on the key takeaways from this year's report—plus additional insights and recommendations on how to act on some of the most critical findings.
In this free webinar, you'll learn:
The biggest takeaways from Clio's research into 2018 legal trends
Our top recommended actions for legal professionals based on the report
Additional insights on how to take a more data-driven approach at your firm